Danica Patrick Recounted Her Bad Experience With "Tree Huggers" & "Vegans" When She Appeared on Joe Rogan's Spotify Podcast
Published 01/25/2023, 5:33 AM EST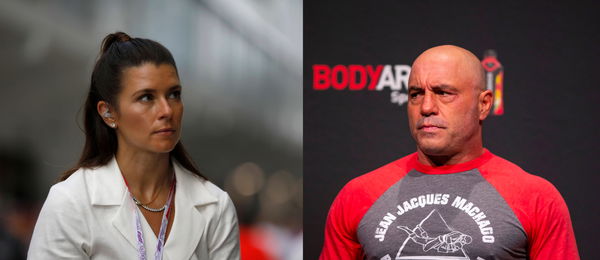 The popular former Cup Series driver Danica Patrick always manages to hit the headlines and shock the world with her unabashed comments. In a throwback podcast, she spills some beans on a controversial yet critical issue that certainly raises some questions.
In a Joe Rogan Experience podcast from 2018, she revealed a lot of things about herself that would contradict her as a racer. Well, that is the Danica Patrick that we all know. Joe Rogan covers wide-ranging issues in the interviews with his guests. While talking to Patrick, he asked her if she knew how much fossil fuel she burns or if she ever thought or had a chart on how much fossil fuel an average person burns.
The former Stewart-Haas Racing driver told Rogan, "Oh I would not be doing well on that. I would not do well with the tree huggers or vegans of the world and all the people loving animals. I'm all those people; I love the forest, I try and eat vegetables most of the time, things like that. But yeah, I also don't do my part when it comes to my job."
ADVERTISEMENT
Article continues below this ad
Danica revealed in the past that she had questioned herself about all the protein that comes from animals. She tried being on a vegan diet but stopped following it as she loves meat. She said it just makes her feel better and look good.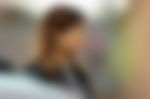 Danica Patrick as an entrepreneur and public figure
ADVERTISEMENT
Article continues below this ad
The 40-year-old NASCAR Cup and Xfinity Series driver took her retirement after the Indianapolis 500 in 2018. Since then she has put in a lot of work on her personal growth and also started her entrepreneurial journey.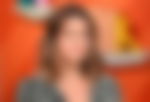 She owns the Somnium brand of wines, a vineyard, and a clothing brand. She is also the author of a book titled Pretty Intense. She is also very vocal about mental health issues and always has a go-to therapist for herself. She hosts a show on YouTube called the Pretty Intense Podcast, where she converses with her guests on a variety of hot topics. She is someone who believes that one can only work on self to change others.
ADVERTISEMENT
Article continues below this ad
Watch This Story: When Danica Patrick's Former Sponsor Made A Volatile Michael Jordan Analogy Amid Feud With The NASCAR Driver
It certainly looks like Danica Patrick has evolved over the years. But fans still love to see glimpses of her unfiltered self.
Edited By: Nischal Kandpal