David Starr's Car Owner Hits Back at Criticism from Noah Gragson After Crash in NASCAR Xfinity Race
Published 03/02/2021, 10:00 AM EST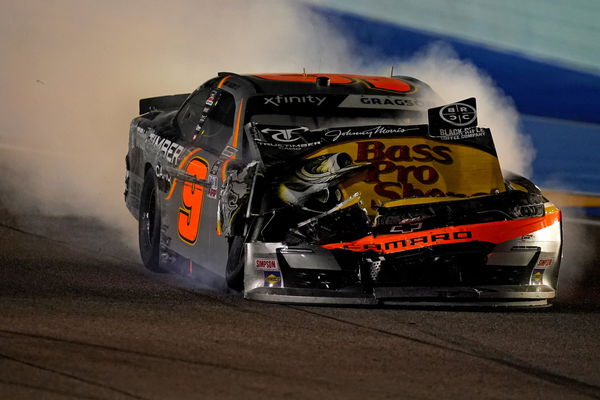 During the NASCAR Xfinity Series race, Noah Gragson got robbed of another victory. Apparently, the man happened to be at the wrong place at the wrong time when #13 driver David Starr suffered a late tire failure. The backmarker careened into the wall and right in the trajectory of a startled Gragson.
Owing to the head-to-tail collision, his hopes of winning at Homestead-Miami Speedway vanished. Safe to say, Gragson was absolutely fuming, and he ripped into the 53-year-old. He said, "What are you gonna do – you've got dip**** in the way, every single week."
Naturally, Starr's team owner, Carl Long, did not take too kindly to the accusations. In a Facebook post, he highlighted a picture of the right front tire that came apart.
ADVERTISEMENT
Article continues below this ad
How did he responded to Noah Gragson?
"Gragson made a statement that we were dip***** that did not belong on track," the post read.
"Well this over-entitled mouthpiece did not have enough talent to miss our wreck. We were happy to take home a top 12 finish, that rolled right out of our hands just like the tire rubber rolled off of this tire. There are not many people left in this garage who have worked as hard and sacrificed as much as myself to get to this level.
ADVERTISEMENT
Article continues below this ad
Statements like his could and usually does come back and cost him."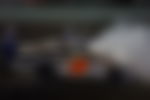 In the end, Starr could only must 21st fastest on the track. However, karmic justice got served, as Gragson's race was over and ended up 33rd. According to the JR Motorsports driver, he had the best car on the grid, but he is still leaving empty-handed. Naturally, the loss stings, but he is currently looking forward to his home race at Las Vegas.
ADVERTISEMENT
Article continues below this ad
In the last three races, Noah Gragson failed to finish the race twice. Meanwhile at the Daytona road course, he lived to see the chequered flag at last. Unfortunately, be became the victim of of a spin that put him three laps down and in 28th place. In the end, he finished the race in 28th, and will now be seeking redemption.