Days After Dropping $5.6 Million on a Mansion, Kyle Larson Spends Another Million on Acquisition Fans Claim "Bigger Than My House"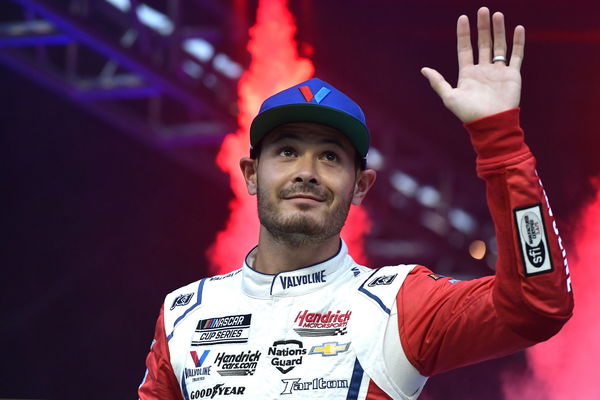 When the name Kyle Larson is mentioned, the things that typically get associated with the NASCAR star are 'great driver', 'generational talent', 'soon-to-be modern legend, etc. However, what normally doesn't get associated with the Hendrick Motorsports driver is a tag like 'big spender'.
But seems like the 2021 Cup champion is out to change that notion about him.
ADVERTISEMENT
Article continues below this ad
This is because in the last week or so, Larson has spent a lot of money. Really, a lot.
It was first reported that the #5 driver spent a figure in the ballpark of nearly $6 million for a mansion in Arizona. And now, Larson has dished a considerable amount of money again in a matter of days, this time on a motorcoach.
It's unclear what the exact figure on his recent acquisition is, but considering it's a Newell, and based on the range for what they go for, it's very possible Larson spent between $1 million-$2 million on it.
So Kyle Larson's new motorcoach is really nice.

Like, I could live in this full time and be 100% happy lol pic.twitter.com/lbK7JwHFl5

— Sarah Davis 🏁🤫 23XI stan // off season edition (@sarahdavisagain) November 30, 2022
Unsurprisingly, not only were the NASCAR fans impressed with the motorcoach, they were quite hit by the realization of just how grand and exquisite the Cup champion's new ride really is.
Isn't that thing sexy?? Newell is the preferred amongst the top drivers!! A new unit is 2.5 million + and 18 months out!!

— Scott A. George (@sagco) December 1, 2022
Now it makes sense why he wants a bigger purse to run the Chilibowl!

— Terry Hamman (@HammanTerry) November 30, 2022
WATCH THIS STORY: After Public Protests Along With Chase Elliott, Kyle Larson Update Sparks Concern Around Fan Favorite Event
2022 was a season of ups and downs for Kyle Larson
Having dominated the entire field for almost an entire season with 10 race wins in 2021 leading to his first Cup title, Kyle Larson was on many's bill as the favorite for 2022. And that seemed to be the case heading into the first weekend of the season as well.
The Hendrick Motorsports driver won the pole at Daytona and was looking to pick up the new season on the same wavelength with which he ended the previous one.
ADVERTISEMENT
Article continues below this ad
But it didn't turn out to be the case.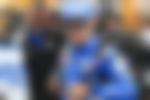 Larson's year was riddled with inconsistencies and a rather faulty car, despite which he won three races and finished 13 times inside the Top 5. But all of it came undone as he crashed out of the playoffs at the ROVAL, leading to one of 2022's biggest upsets in a season full of unexpected moments.
ADVERTISEMENT
Article continues below this ad
Going forward, it'd be interesting to see if Kyle Larson can bounce back and put his #5 Chevy Camaro back in the domination zone.