Days After Escaping Severe Tragedy, Resurfaced Denny Hamlin Confrontation With Bitter Chase Elliott Fan Divides NASCAR World
Published 06/05/2023, 10:51 AM EDT

Follow Us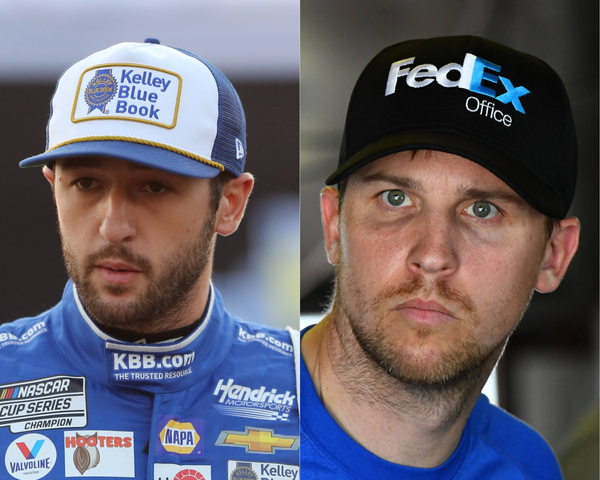 In the high-speed world of NASCAR, rivalries and clashes between drivers are nothing new. However, a recent incident involving Denny Hamlin and Chase Elliott has taken the racing world by storm, dividing fans and experts alike. The incident and NASCAR's contentious verdict on Elliott's suspension became such a big talking point that it has now reminded fans of a moment when a fan tried to fight a NASCAR driver in the paddocks.
America's Favorite Video Today
To give context, at the Coca-Cola 600, Denny Hamlin and Chase Elliott engaged in an intense battle for position. Hamlin executed a maneuver that forced Elliott to collide with the outside wall. As a result of this initial impact, Elliott seemingly veered back down the track, making contact with the right rear of Hamlin's vehicle. The force of the collision was substantial, resulting in a severe crash that forced both drivers out of the race.
NASCAR Suspends Chase Elliott Following Denny Hamlin Altercation
ADVERTISEMENT
Article continues below this ad
After the occurrence, Elliott maintained that it was an unintended incident, asserting that he had no intention of causing the collision. However, Hamlin utilized Twitter to share data that appeared to imply otherwise. Moreover, Hamlin characterized Elliott's actions as a "tantrum" and went so far as to propose the possibility of suspending Elliott from racing.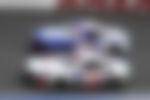 Shortly after, NASCAR swiftly took action and suspended Elliott for a single race, resulting in his absence from Gateway. This decision stirred up a fresh wave of controversy and created a divide within the NASCAR community. Supporters of Hamlin found validation in the penalty, as he had been vocal about Elliott's actions, even on his podcast. On the other hand, Elliott's fans criticized the ruling, deeming it excessively severe and unjustified.
However, what all of this did was remind everyone about a spine-chilling altercation that happened between a fan and Denny Hamlin after the #11 driver had allegedly done the #9 driver wrong on track.
WATCH THIS STORY: Bubba Wallace insider tears apart Chase Elliott retaliation with HMS star's unfamiliar example
Fans React to an Old Incident When a Chase Elliott Fan Tried to Fight Denny Hamlin
It seems this resurfaced video has further amplified the existing divide among NASCAR fans. The comments on the video reflect the polarization, with some defending Hamlin's recent actions, and criticizing Elliott's fan base, while others argue that Hamlin's behavior is unsportsmanlike.
The resurfaced incident from 2017 portrays a fiery confrontation as Hamlin and the fan engage in a heated altercation, only to be eventually separated by officials.
About 6 years ago, in Martinsville, Denny caused a collision by bumping into Chase Elliott. The Elliott fan was upset as Denny's wreck washed away Elliot's hope for a win.
This resurfaced video and NASCAR's recent decision to suspend Elliott have elicited a wide range of reactions from fans. Some fans have expressed their support for Hamlin and his claims against Elliott. One fan commented, "Now I understand why Denny calls Chases fan base delusional."
"Id say Fans attacking driver is more disrespectful than driver spinnin a Driver"
Others, however, have criticized Hamlin's behavior and called him out for his own past controversies. "Denny Hamlin is the worst of a whinny crying diva than Kyle Busch can ever be , and that says a lot ! Denny is pathetic in every way known to man kind ! Running and hiding behind nascar clown officials when someone touches his ugly car or when something doesn't go his way!"
ADVERTISEMENT
Article continues below this ad
Providing feedback will help us make your experience better.
Enjoyed Your Read? Let us know how likely you are to recommend EssentiallySports to your friends!
"Denny Hamlin freaking cry baby"
"I find this funny as Hamlin Is as dirty as they come. Remember all the retaliation he pulled on just Ross Chastain and others"
The suspension handed to Elliott mirrors a similar incident last fall involving Bubba Wallace and Kyle Larson, indicating NASCAR's commitment to consistent disciplinary measures.
ADVERTISEMENT
Article continues below this ad
As the NASCAR world remains divided over the Hamlin-Elliott confrontation, the sport continues to captivate fans with its mix of thrilling races, intense rivalries, and the occasional controversies that make it one of the most exciting motorsports in the world.
Edited By: Ranvijay Singh