Daytona 500 Weekend Schedule Released – Find Out the Practice, Qualifying and Race Timings for NASCAR Cup, Truck, Xfinity and ARCA Series
Published 01/04/2022, 4:00 AM EST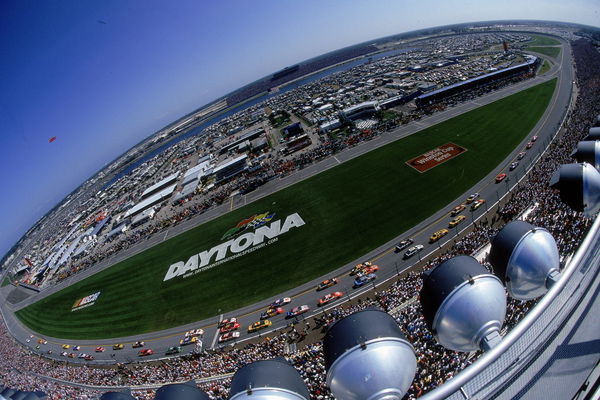 Finally, it's the New Year, and that means the NASCAR season is closer than ever. But this year, the season is going to start a little differently than before. To kick-off this season, we'll have the Busch Light Clash at the LA Coliseum, and then we will head to the iconic Daytona 500.
And if these three words, "Daytona is close," don't get you excited, perhaps the recently released schedule for the February 15th to February 20th event will.
The week will start with the Cup Series practice on Tuesday at 5:05 pm and 6:35 pm.
ADVERTISEMENT
Article continues below this ad
This will be followed by Cup Qualifying on Wednesday at 8:05 pm.
On Thursday, Truck Series and ARCA will have their practice sessions at 4:35 pm and 5:30 pm, respectively. And to end the bridge day between weekday and weekend, we will have a Cup Series duel at 7 pm.
Friday will be the busiest day of the week, with ARCA qualifying at 1:30 pm, Truck Series qualifying at 3 pm, Xfinity Series practice at 4:35 pm, Cup Series practice at 6 pm, and Truck Series race at 7:30 pm.
Saturday will host the final Cup Series practice at 10:30 am followed by the Xfinity Series qualifying at 11:35 am. Then, the ARCA race will take place on 1:30 pm and the Xfinity Series race at 5 pm.
And on Sunday, well, it's the Daytona 500 day, and the green flag will be waved at 2:30 pm.
(Note: All practice sessions are of 50 minutes. All times are ET)
*All practices are 50 minutes; there will be two Cup practices on Tuesday Feb 15, 5:05 and 6:35.

— Bob Pockrass (@bobpockrass) January 3, 2022
An F1 champion could race in NASCAR at Daytona
As if there wasn't enough to look forward to for Daytona, it was recently reported that former F1 champion, Jacques Villeneuve, will test and potentially race at the Daytona 500.
ADVERTISEMENT
Article continues below this ad
Journalist Bob Pockrass tweeted, "Jacques Villeneuve, who tested a Cup car at Charlotte road course for Team Hezeberg (No. 27 Ford fielded with Reaume Brothers Racing), is scheduled to test for the team next week at Daytona. The team's Daytona 500 plans/2022 schedule (Loris Hezemans to do road courses) still TBA."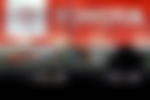 So NASCAR fans, are you ready for the Daytona 500?
ADVERTISEMENT
Article continues below this ad
Let us know in the comments who you think would win the iconic race this year.