"Definitely Made A Difference" – NASCAR Star Matt DiBenedetto Reflects on F1 Driver Romain Grosjean Surviving Fiery Crash
Published 12/13/2020, 8:40 AM EST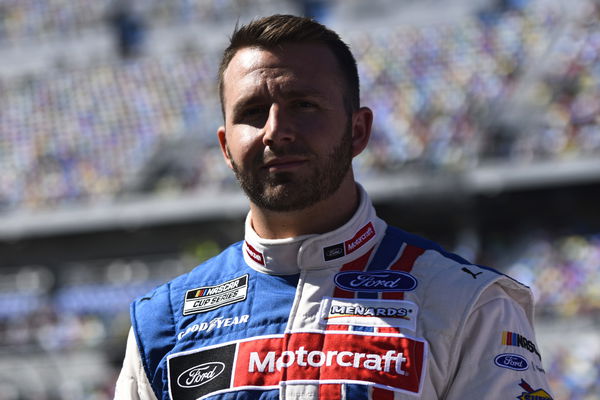 ---
---
The motorsports racing world was stunned at the sight of F1 driver Romain Grosjean's car crash in the Bahrain GP race. Many were aghast at seeing the car split into two pieces and immediately bursting into flames. One of them was NASCAR driver Matt DiBenedetto.
ADVERTISEMENT
Article continues below this ad
The incident served to remind everyone of the dangers involved in motorsports. At the same time, a lot of credit went to the medical staff and marshals, who were on site to help Grosjean get away from the crash.
NASCAR in its time has also seen some tremendously dangerous and horrific crashes of different magnitudes. Cup Series driver DiBenedetto and Ryan Ellis got to talking in their podcast, briefly discussing the crash of the Haas F1 driver.
ADVERTISEMENT
Article continues below this ad
Matt DiBenedetto believes the halo on Grosjean's car helped his cause
Speaking to the podcast, DiBenedetto stated, "One half of the car on one side of the guard rail. One on the other side."
Di Benedetto was then asked whether he faced anything akin to a fiery crash in his time of professional racing. He responded, "I have been like twice actually, it's terrifying."
Although not on the same scale, DiBenedetto's car's brakes had caught on fire during the 2018 Pocono 400. Fire extinguishers curbed the damage, and it forced him to retire from the race.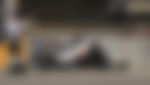 The Cup Series driver continued and said, "He had burns on his wrist and his ankles, I think. And he might have said broken ribs? Not sure on that, but either way just to survive that crash…"
"I think a lot of people are crediting it to the halo they have installed on the F1 cars. And it definitely made a difference. I think any bit of structural difference definitely helped there," concluded DiBenedetto.
ADVERTISEMENT
Article continues below this ad
The 29-year-old has been in a few crashes during his NASCAR career himself
DiBenedetto has gotten on the receiving end of a few bad crashes that ended his participation in races. Most recently, he got caught in a melee of cars on a Lap 176 restart in the race at Kansas Speedway.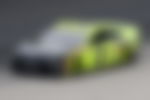 Regardless, he is a driver known for making the most on restarts and securing great track positions. While motorsports will continue to have dangers involved, drivers will need to assess the risks versus rewards strategy.
ADVERTISEMENT
Article continues below this ad