Denny Hamlin Argues Why Hendrick Motorsports Legend Jeff Gordon Pips Kyle Busch & Kevin Harvick in his NASCAR List
Published 06/23/2022, 1:24 PM EDT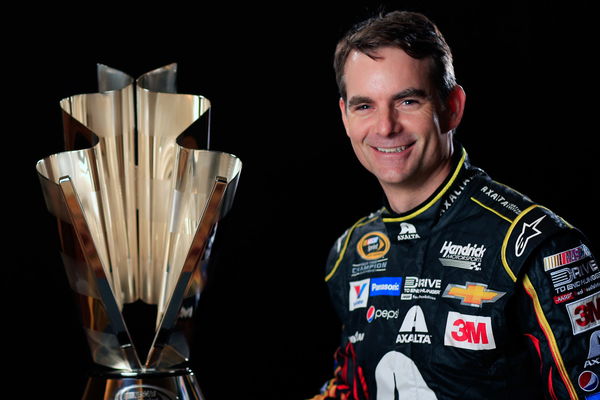 Recently, NBC Sports posted a power rankings list of the Top 10 drivers since the 2000 Cup season. Joe Gibbs Racing driver Denny Hamlin gave his rankings for that particular era. Hamlin ranked Jimmie Johnson as the number 1 driver, ahead of Tony Stewart. It is also worth mentioning that he placed Jeff Gordon in third place, with Kyle Busch and Kevin Harvick rounding out the Top 5.
Gordon did most of his damage in the early 2000's. It's very hard to put actual rankings on them because there wasn't a ton of head to head matchups until 2006-2018

— Denny Hamlin (@dennyhamlin) June 21, 2022
ADVERTISEMENT
Article continues below this ad
Later on, he justified his decision to place the Hendrick Motorsports legend in third. According to him, Gordon was in his prime during the early 2000s, so it definitely warranted a high ranking. However, Hamlin did confess that it was difficult to come up with proper rankings for the drivers. This was largely because not many of them were up against each other while in their prime.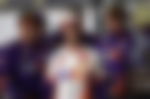 ADVERTISEMENT
Article continues below this ad
What lies ahead for Denny Hamlin in the 2022 NASCAR Cup Series?
As far as the rest of his rating goes, he eliminated himself from the proceedings. Instead, he populated the rest of the Top 10 as follows: Brad Keselowski, Joey Logano, Matt Kenseth, Kurt Busch, and Martin Truex Jr. Of course, having been in the sport for 18 years, Denny Hamlin is qualified to have an opinion on how his adversaries have raced.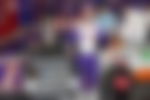 For now, the #11 driver is focusing on the 2022 NASCAR Cup Series campaign. He has already qualified for the Playoffs but only has two wins this season to his name. With 10 races left until the Playoffs kick off, there is time for Hamlin to add to his tally. At the same time, this could deny chances for new race winners this season. It is worth mentioning that he has predicted that there won't be more than 14 winners this season. So far, his prediction is holding true, but all that can change in the next few races.
ADVERTISEMENT
Article continues below this ad
WATCH STORY: WATCH: 23XI Owner Denny Hamlin's Outburst at Ricky Stenhouse Jr for Wrecking His NASCAR Driver Bubba Wallace