Denny Hamlin Cited 'Unaffordable Reason' For Hesitancy to Criticize NASCAR, Almost a Decade Before Next-Gen Car Issues
Published 11/30/2022, 5:00 AM EST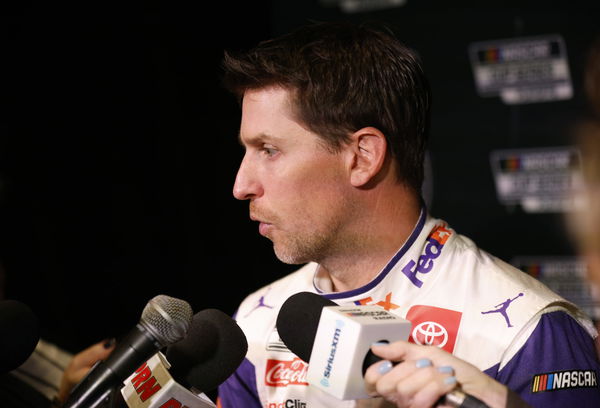 Long before the issues of the Next-Gen NASCAR Cup Series car, the cars being run used to have several safety flaws. All those flaws would affect the driver more than anyone or anything else. Back in 2013, Denny Hamlin told a leading media organization how multiple drivers had suffered head injuries but were not comfortable speaking up.
Sports Illustrated's Dan Patrick stated, "NASCAR's Denny Hamlin told me he has suffered at least one concussion on the track and admitted drivers are hesitant to mention their injuries."
ADVERTISEMENT
Article continues below this ad
"We really can't afford to be taken out of the car," Hamlin said. "Our sponsors rely on us. There is no backup. We're careful at times with information."
Dale Earnhardt Jr. once opened up about his head injury and how it almost got him out of racing. It was one then that people understood the gravity of the problem. But since so many drivers had been in accidents in the past, it would be correct to assume many of them would have suffered similar injuries. However, they would either not know about it or conveniently chose not to speak up.
Even the Next-Gen NASCAR cars have similar problems
With the onset of the next-gen era, there was hope. Many had envisioned the rectification of the previously brought-up safety issues, with the onset of the Next Gen Era. However, that wasn't the case. Rather, an increasing number of drivers came out complaining about how the impacts, in fact, felt harder on them than before.
ADVERTISEMENT
Article continues below this ad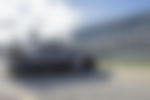 Earlier this year, we had Kurt Busch ended up in a crash while at Pocono Raceway. He sustained a head injury and became unfit to drive. There was optimism amongst fans about him making a full recovery. Yet eventually, Busch announced his retirement from racing.
This was not the only case where a driver had issues surrounding safety with the latest next-gen cars. Drivers like Kevin Harvick had their cars erupt in flames after the insulation materials failed to do their job. However, unlike others who would have chosen not to speak up, Harvick went on to the media and blasted NASCAR for its incorporation of "crappy a** parts." Even Denny Hamlin spoke out about drivers being vulnerable to injuries because of the design of the new cars.
ADVERTISEMENT
Article continues below this ad
Watch This Story: NASCAR World In Disbelief Over Brawl In Race Amid Bubba Wallace-Kyle Larson Cloud Over Driver Behaviour
Soon enough, NASCAR finally paid heed to the driver's complaints. They have decided to take action before the start of the next season.
Edited By: Akash Pandhare