Denny Hamlin Confused By F1's Popularity as He Points Out Hamilton-Verstappen Dominance
Published 12/06/2021, 1:32 AM EST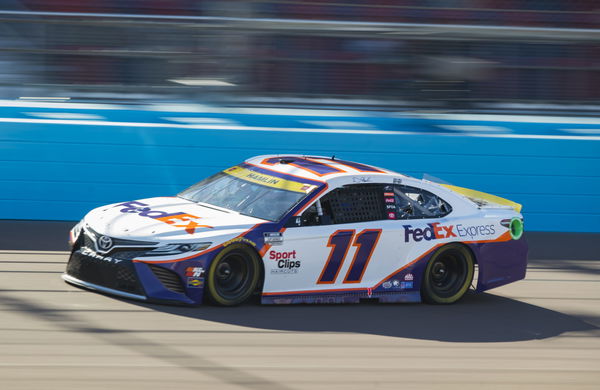 Without a doubt, Formula One and NASCAR are two massive entities in their fields. F1 is considered the pinnacle of motorsport, particularly in Europe and the rest of the world. However, in the United States, NASCAR has kept the status of the premier form of motorsport, ahead of IndyCar. In light of this, Denny Hamlin spoke on why F1 is so popular in America.
ADVERTISEMENT
Article continues below this ad
He said, "This is crazy because there is a 90 percent chance that one of the two favorites will win every race. This year was a little crazier, but there are still only two drivers and teams who can win on their own. There isn't as much door-to-door racing as in the NASCAR series, but the fans still love it and the media Formula 1."
Hamlin was referring to the fact that F1 is considered more popular, even though the same two drivers and teams are winning. The driver even acknowledged that Lewis Hamilton and Max Verstappen have been quite dominant this season in particular. He cited the example of the Circuit of The Americas. Although this was the circuit's NASCAR debut, the spectator attendance was disappointing. Meanwhile, the F1 race witnessed one of the biggest turnouts in history.
ADVERTISEMENT
Article continues below this ad
What did Denny Hamlin suggest for NASCAR?
Now, the Joe Gibbs Racing driver would love to see NASCAR implement some elements from F1. He firmly believes that the problem is not the track.
Recently, Hamlin said, "I would love to see us have more of an F1-style approach to a race weekend and how we host hospitalities, parties, just all of those things. There's just got to be more to it than us showing up and racing like we are doing right now."
ADVERTISEMENT
Article continues below this ad
On the bright side, NASCAR is performing better than F1 in TV ratings.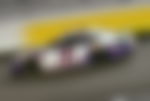 Although NASCAR is trying its best to put on a show, it is still not bringing fans to the track. Sadly, due to the coronavirus pandemic, the sport was often forced to run standalone races without practice or qualifying. Naturally, this made the tracks less busy, and it would have affected the spectator numbers.
ADVERTISEMENT
Article continues below this ad
Let's see how NASCAR tackles this issue, with the growing popularity of Formula 1 in the country.