Denny Hamlin Explains Handling His Relationships With Brands Dr. Pepper And Coca-Cola As Team And Personal Sponsors
Published 12/15/2020, 8:09 AM EST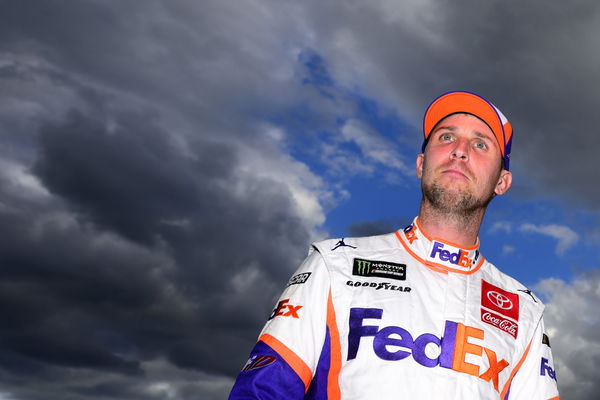 ---
---
Recently, Denny Hamlin and Michael Jordan-owned 23XI Racing welcomed a host of names as its founding partners for 2021. DoorDash, McDonald's, Columbia Sportswear, Dr. Pepper, and Root Insurance will all be part of Bubba Wallace's car next season.
ADVERTISEMENT
Article continues below this ad
The inclusion of Dr. Pepper as a sponsor for Hamlin's co-owned team raised a few eyebrows. This was considering Hamlin already has a personal services deal with soft drink giant Coca-Cola for some time now.
The Joe Gibbs Racing driver, however, has no qualms regarding the sponsorship arrangements of both brands. He believes that striking a good balance is the key to successful relationships with Dr. Pepper as well as Coca-Cola.
ADVERTISEMENT
Article continues below this ad
Denny Hamlin feels maintaining a balance is the key
Hamlin stated, "So sometimes I will be like this, and the other times I'll be like this, so I'll have multiple hats! But you know I think it's a good balance, I mean Dr. Pepper came in here and stepped up huge with this race team."
"And I've got such a long-standing relationship with Coca-Cola as well as Bubba did as well. But yeah for 16 years now, I have been with them."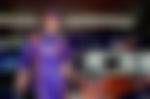 Hamlin's relationship with Coca-Cola dates back to the 2006 Cup Series season. He was racing in his first full-time season with Joe Gibbs Racing and has maintained an association with the brand since then.
"I think you can differentiate a team sponsor versus an individual sponsor, especially since I do drive for Joe Gibbs Racing who's a co-team. So I think you can have both, you just gotta balance it," concluded Hamlin on the topic.
23XI Racing debuts as a single-car team in 2021
ADVERTISEMENT
Article continues below this ad
Hamlin, aside from being a racing driver, is now also a co-owner of the 23XI Racing team, which makes its debut next year. He will certainly have some additional responsibilities on his shoulders while also focusing on making a Cup Series title challenge himself.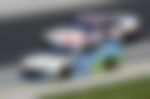 Wallace will pilot the No.23 Toyota Camry next season and look to improve on this year's performances. The team has gotten off to the right start off the track by roping in some important sponsors, ahead of what should be a strong 2021 season for 23XI Racing.
ADVERTISEMENT
Article continues below this ad