Denny Hamlin 'Hurt' by Missed Chance in 2018 Despite Incredible NASCAR Daytona 500 Stat
Published 02/18/2021, 11:51 AM EST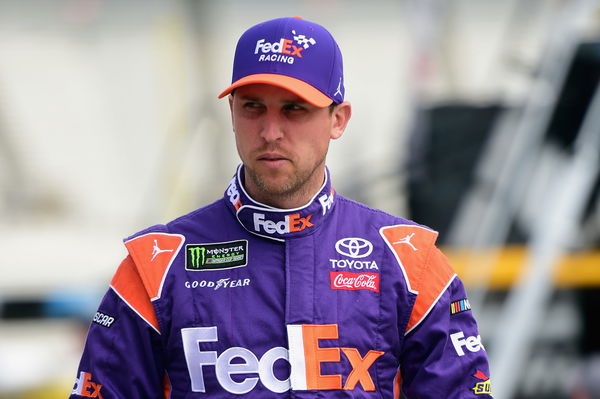 ---
---
Achieving a three-peat of crowns or titles in any sport is always a commendable feat. So when Denny Hamlin aimed to complete that in the 2021 Daytona 500, it made for an intriguing storyline ahead of the race.
ADVERTISEMENT
Article continues below this ad
Unfortunately, it did not turn out perfectly for the Joe Gibbs Racing racer this time around, as he drove home to finish fifth. The fact that he was leading in the race at one point will be something he would introspect in hindsight.
The two-time Daytona 500 winner recently took to Twitter to respond about a fascinating stat that has held true since 2012. Apparently now, Hamlin has more wins in the 'Great American Race' than he does with finishes outside of the Top 5.
ADVERTISEMENT
Article continues below this ad
'Ones that got away that burn the deepest,' commented Denny Hamlin
Replying to a tweet from the handle 'r/NASCAR on Reddit', the JGR No.11 said, "But it's the ones that got away that burn the deepest." Incredibly so, the only times he finished outside of the Top 5 were during the 2013 and 2017 editions of the event.
But undoubtedly, the results from 2014 and 2018 immediately come to mind when talking about missed opportunities.
2018 no doubts. Controlled last restart, chose wrong lane based off who was behind me instead of what I knew I was supposed to do. That was my 3 in a row. https://t.co/HOnGKR17F2

— Denny Hamlin (@dennyhamlin) February 18, 2021
Driving in the 2014 Daytona 500, Hamlin started fourth after winning his Duel 2 ahead of the other competitors. Hamlin also made sure he stayed just behind pack leader Dale Earnhardt. But a caution at the end only ensured that the latter won the race.
A similar story occurred in the 2018 Daytona 500, where Hamlin begun the pursuit of the race in second. Only Austin Dillon and a determined Bubba Wallace, who snatched his best ever finish in the event, bettered his efforts.
Hamlin will now prioritize winning a championship this season
Therefore, in perspective, had Hamlin won the 2018 Daytona 500, it would have completed an incredible three-peat considering he won the event in 2019 and 2020. But now that that opportunity has passed, there is a bigger and more important objective at stake.
ADVERTISEMENT
Article continues below this ad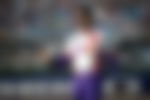 Hamlin does not yet have a championship title win to his name. Therefore, he can now invest his focus on winning the other races. So if he secures the 2021 Cup Series title, missing out on the Daytona 500 might not hurt that much.
Winning a hat-trick of Daytona 500 titles would certainly have made Hamlin stand out of the crowd. But as it stands, he can only look back and think about what could have been.
ADVERTISEMENT
Article continues below this ad
MORE – Chase Elliott to Start on Pole Position for the Daytona Road Course Cup Race