Denny Hamlin Names the "Sweetheart Type" Racetracks That NASCAR Should Give a Pass Amidst the Heavy Schedule Overhauls
Published 06/30/2022, 5:20 AM EDT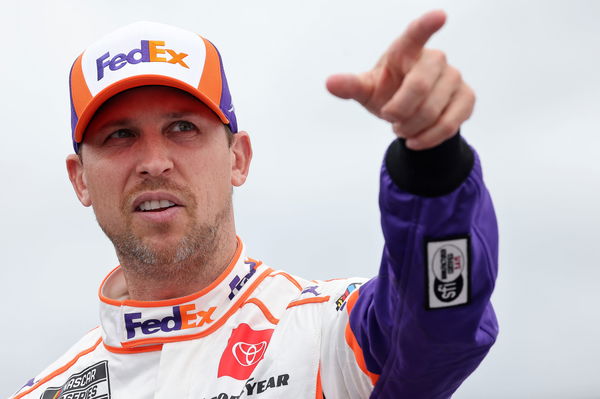 There are some places, some things in life, that just, without any logical or technical or application-based explanations, continue to endear us. The same applies to race tracks as well, something Denny Hamlin recently pointed out.
In a recent interview, the Joe Gibbs Racing driver was asked about his affection for Pocono, as well as the fact that the schedule only visits it once a year now, to which Hamlin answered by naming the racetracks that hold a special place in everyone's hearts despite the other factors that work against them.
ADVERTISEMENT
Article continues below this ad
"There's places in our schedule for those sweetheart-type racetracks. The Martinsvilles, Poconos, Darlingtons, that maybe aren't huge markets. But they're part of our schedule, part of our history that need to continue to have their place," he said.
Watch This Story: Daniel Suarez's NASCAR Win Completes the Class of 2012
Denny Hamlin calls the variability of the NASCAR schedule a positive thing
For the last few years, NASCAR has been quite brave with the schedule and the racetracks, and the type of racetracks it visits.
This behavior has led to many purists criticizing the sport for overlooking the historically important tracks and including experimental events. All of which, in fact, have worked quite well.
But this is something that Denny Hamlin feels is a good thing.
ADVERTISEMENT
Article continues below this ad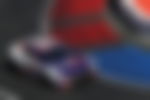 "When you have one event, it forces the people in that area. If you want to watch NASCAR, you gotta come this time. You can't put it off till the next time and then by then they have another excuse why they can't come," he said.
The Joe Gibbs Racing driver continued by describing how it forces the people in a particular area to "show up" when NASCAR comes into town once a year, compared to more than once.
ADVERTISEMENT
Article continues below this ad
"I think the variability in the schedule that's been something, a good positive thing for our sport," Hamlin added.