Denny Hamlin Net Worth 2022: How Much Did He Earn in 2021?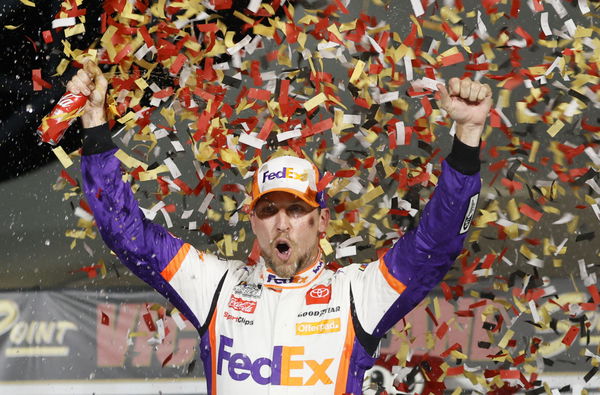 Denny Hamlin is a driver who has been constantly ranked in the year-end "best of" lists for many years. And Hamlin's presence isn't simply on the list of NASCAR statistics and performances, but on other prominent lists as well, like the list of the richest active NASCAR drivers.
In fact, it's his performances and the numbers that he puts in his FedEx Camry that have allowed him to enjoy the kind of financial and commercial success he has.
According to a report, Denny Hamlin has an estimated net worth of $45 million. The Joe Gibbs driver is sponsored by big brands like FedEx, Toyota, Goodyear, Jordan, Sundco, and Coca-Cola.
ADVERTISEMENT
Article continues below this ad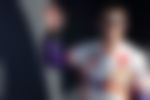 Hamlin is also a co-owner of the NASCAR team 23XI Racing along with NBA legend Michael Jordan. The Team raced with one car driven by Bubba Wallace in 2021, but from next year, they've increased their size by adding another car which will be driven by Kurt Busch.
So one can assume that in the coming seasons, his net worth could grow even more with his new role as a team owner.
How much salary did Denny Hamlin earn in 2021?
In 2021, Denny Hamlin was one of the highest-paid drivers on the NASCAR grid. The Joe Gibbs driver earned a reported $14.5 million in salary and was only behind his teammate, Kyle Busch, who earned $17.8 million.
And after a successful campaign in 2021, in which he made it to the last four while Busch didn't, there's a possibility that Hamlin could charge even more salary in the coming season.
Hamlin on how he juggles between the role of a driver and a team owner
ADVERTISEMENT
Article continues below this ad
The Joe Gibbs driver described how his performance as a driver is directly interconnected to his role as a team owner. "As long as I keep my on-track success, I can continue to be an asset and that is something that is good for them [23XI]," Hamlin said.
He continued, "This is where my focus is now. I'll spend a day, a day-and-a-half during the week, that I would typically have off in the middle of the week, to concentrate on 23XI, but my preparation time, my post-race time will be unchanged here on the driver's side."
ADVERTISEMENT
Article continues below this ad
The coming season could very well be the ultimate test for Denny Hamlin in both his roles. Because on one hand, he'd be hunting for his first Cup Series championship, but on the other, he'll be orchestrating for a better campaign for his own team.