Denny Hamlin and Others Left Frightened at the Plight of NASCAR Driver Engulfed in Flames and Airlifted to Hospital
Published 10/01/2022, 3:04 PM EDT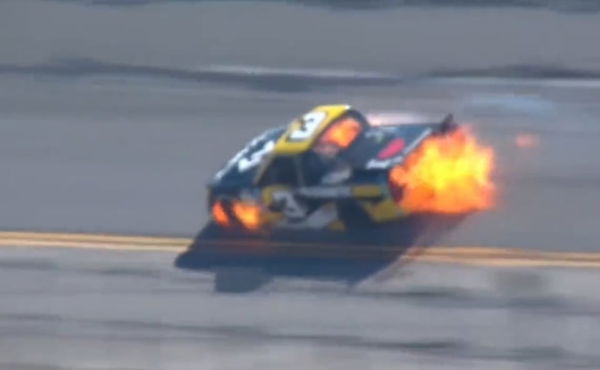 The NASCAR Truck race at the Talladega Superspeedway is currently ongoing. However, there was a scary moment during the race for Jordan Anderson. While he was racing, his #3 truck suddenly burst into flames and he was quickly forced to bail out of the truck.
ADVERTISEMENT
Article continues below this ad
It came so suddenly, because he was just driving when the truck's rear smoked briefly. Then, the inferno came, and it was pretty horrifying, as it looked like the flames were inside the truck. Fortunately, he had the presence of mind to pull down his window net and begin trying to get out of the vehicle. It didn't matter if the truck was still moving, but Anderson had to get out of there.
ADVERTISEMENT
Article continues below this ad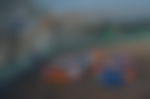 How did the NASCAR community react to the scary scene?
Soon, there was an update on his condition, and there wasn't much to say. As per a Fox Sports report, "Jordan Anderson's team is here and they're waiting. They don't know really much, but one of the team members did just come out of the infield care centre. Told me that Jordan is there right now. He cannot see him, but was told that there are burns, he's in a lot of pain. They are going to airlift him to Birmingham at this moment."
Next person to tell me these drivers aren't athletes is getting slapped. Literally a life and death situation here. Prayers up for Jordan Anderson, hope is okay.

— Zak (@Zak015) October 1, 2022
Obviously, many were quite shocked at the scenes unfolding before their eyes. Joe Gibbs Racing driver Denny Hamlin also sent his thoughts and prayers, hoping for Anderson's speedy recovery. Others confessed that it was one of the 'wildest things' they had ever seen in a NASCAR race. Few people even insisted that this proves that these drivers are athletes, because this was a life-or-death situation.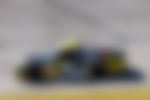 Oh my god, I have never seen something like this before. Jordan Anderson was jumping out of the truck before the wreck was over. They stated that he suffered major burns & is in a lot of pain. He is being airlifted to a local hospital. Praying for Jordan. #NASCAR pic.twitter.com/KTCVPmkelC

— Tim Jarrell of PWUnlimited (@TimmyBuddy) October 1, 2022
ADVERTISEMENT
Article continues below this ad
His fight or flight kicked in . This is no laughing matter . He could be very much NOT ok. #nascar

— Craig Brabant (@CraigBr15) October 1, 2022
ADVERTISEMENT
Article continues below this ad
All in all, this was a worrying situation, especially since there was no warning when the truck went up in flames. It is just fortunate that Anderson was able to extricate himself from his car under his own power. Now, all that the Jordan Anderson Racing team can do is wait and see if there is good news from the hospital in Birmingham.
WATCH STORY: NASCAR Fans Fume as Truck Race Finishes Under Questionable Circumstances at Daytona With a Zane Smith Victory