Denny Hamlin Raises Concern Over Alarming Gasoline Prices in the United States
Published 06/12/2022, 3:13 PM EDT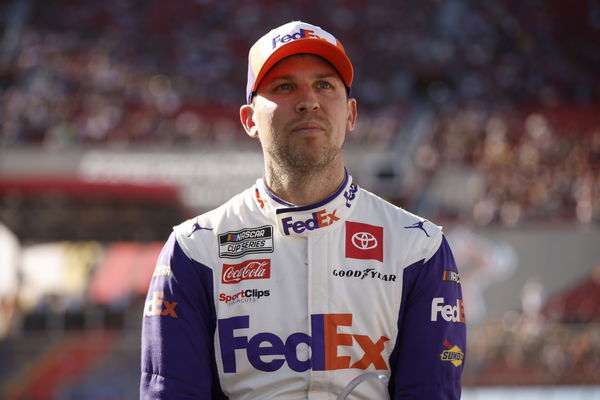 Normally, you would think that a top NASCAR driver wouldn't be affected by the same problems that bother a normal everyday person. But these are not normal times we live in. Denny Hamlin is just like the rest of the people in the United States.
Because Denny Hamlin, just like everyone else, is bothered by the rising, sky-touching prices of gasoline in the country.
The Joe Gibbs Racing driver recently tweeted a picture of a gas station, presumably one near his house. In that picture, the prices of the fuel range from $7.25 all the way up to $9.99 per gallon.
ADVERTISEMENT
Article continues below this ad
Watch This Story: "I want answers myself" – Hailie Deegan Provides an Unfortunate Update on Her NASCAR Future
"Price capped by sign," Hamlin wrote in his tweet.
Denny Hamlin has let Ross Chastain know where he stands
To say that Denny Hamlin and Ross Chastain are developing somewhat of a rivalry would be a little unfair. But at the same time, to say that Hamlin and Chastain are putting what happened behind after the race at Gateway won't be right either.
This is all the more clear considering Hamlin's comments about his conversation with the Trackhouse Racing driver that clearly suggest he's still upset with him.
ADVERTISEMENT
Article continues below this ad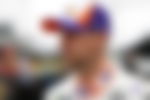 The Coca-Cola 600 winner was asked whether his understanding of what the Trackhouse Racing driver did in the race, and whether he had any different view of the whole incident, to which Hamlin simply replied, "No." 
ADVERTISEMENT
Article continues below this ad
"It went okay," he said about his conversation with Chastain. The Joe Gibbs Racing driver revealed that NASCAR hasn't stepped into the whole mix in any capacity so far.
"I think he knows where I stand," Hamlin added.