Denny Hamlin Reveals How He Wants to Use Joe Gibbs' Example to Build 23XI Racing into a 'World-Class Facility'
Published 01/02/2021, 10:50 AM EST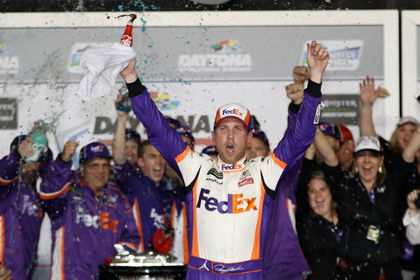 ---
---
Denny Hamlin recently entered his 40s and knows he is now edging towards the beginning of the twilight phase of his racing career. Hamlin is one of the most ambitious drivers out there and is focused on winning that elusive NASCAR Cup Series title.
ADVERTISEMENT
Article continues below this ad
At the same time, Hamlin has done a lot of thinking over the years about what the future would hold for him. He made it clear that he does not want to drift away from the sport even after his racing career, and co-ownership of 23XI Racing is a big step in that direction.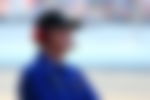 He has not only thought about building the new NASCAR team, but also how he wishes to build it. Hamlin explained that he wishes to emulate Joe Gibbs, who is the owner of Joe Gibbs Racing, the Cup team Hamlin has driven for, for almost 15 years now.
ADVERTISEMENT
Article continues below this ad
Hamlin himself shares a good relationship with Gibbs and has witnessed his style of operating first-hand. He wants to inculcate that in his operational style.
What does Denny Hamlin wish to inculcate from Joe Gibbs' style?
"This is going to be my job. My vision is, when I'm done racing, I want to run the business like Joe (Gibbs) runs his business. I've been there now for 15 years, I've seen how he does things, how he interacts with sponsors, how he entertains them.
"The services that he provides to them," Hamlin said during a podcast chat. For the start of his term as a team owner, it certainly helps that Hamlin will always be around. He is still a race car driver and will even help Bubba Wallace greatly with his inputs.
"It's up to me to build this organization to what a Joe Gibbs Racing is and using the model which I've been part of for so long. Certainly, I'll be hands-on, I'll be on the ground, I'll probably be at most race tracks I would imagine," Hamlin added further.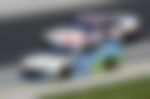 The no. 11 car driver also stressed the importance of having the right people taking up the right roles in the team and treating his employees well. That is another thing he has learned from Joe Gibbs.
Hamlin also expressed that he wants to build a top-notch facility and a place where his employees would enjoy working.
Hamlin wants to build a 'world-class facility'
"I'm only as strong as the people who are building my race cars. I know that Joe goes above and beyond for his employees, and that's something I'm gonna put in the forefront of people who wanna come and work for us in the future," he expressed.
He wants to build that trust in people and wants them to give their 100 percent on the job.
"My goal is in the next couple of years to build a first-class facility that people don't wanna go home. It won't be a conventional race shop. This will be a place that people like going to work," the 40-year-old explained.
ADVERTISEMENT
Article continues below this ad
Hamlin will also have inputs and support from another sporting legend in Michael Jordan. Hamlin will certainly have his hands full with the dual role, but with so many experienced people around, he seems on track to achieve his goals with 23XI Racing.
ADVERTISEMENT
Article continues below this ad