Denny Hamlin Slams Ross Chastain & NASCAR Community's Misconception: "I Don't Know Why He'd Wonder What I Thought About the Clash"
Published 03/14/2023, 7:36 AM EDT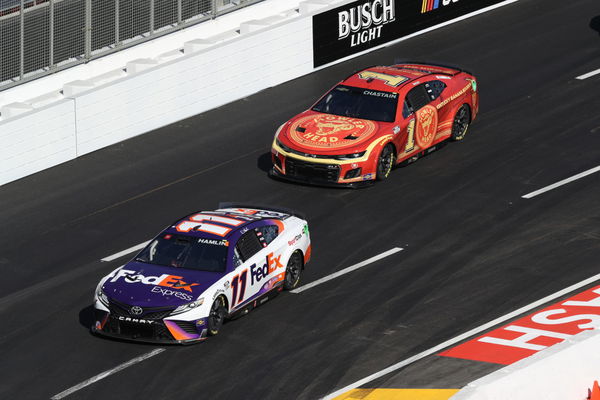 Denny Hamlin and Ross Chastain are two drivers who are never too far from each other. The Joe Gibbs Racing driver and the Trackhouse Racing star have clashed multiple times on the track. Last weekend at the Phoenix Raceway, the duo was at it again, and this time it was Denny Hamlin who was the guilty party.
However, in his Actions Detrimental podcast, the #11 driver defended his actions. He called it payback for an earlier incident between them, but not the one that fans were thinking about.
ADVERTISEMENT
Article continues below this ad
Hamlin mentioned on his podcast, "I'm about to finish in the mid-teens. And I said, 'You (Chastain) are coming with me, buddy'."
"It wasn't a mistake, I let the wheel go, and I said he's coming with me."
"It's been interesting because I hear people say, 'this is for last year. This is for this, for that'. It's not."
"I got wrecked at the Clash. I don't know if Ross sees it that way. Think he's still curious about what I thought about the clash. I don't know why he would wonder what I thought about the Clash."
What did fans think was the reason behind the retaliation?
In 2022, Hamlin and Chastain tangled so many times, that it is hard to choose a significant incident. One such incident could have been at last year's race at the Atlanta Motor Speedway. At the time, they were battling for position when Chastain tagged his rival into a spin. Of course, the fans were hardly specific about which incident was the reason behind Hamlin exacting his revenge.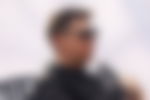 Unfortunately, what happened this past Sunday did cost the two of them, as the #11 driver finished the race down in 23rd position. The only thing that made it absolutely worth it was the fact that Chastain was classified in 24th place. Hopefully, for both of their sakes, the cycle of wrecks ends, or they will only end up squandering their championship chances.
ADVERTISEMENT
Article continues below this ad
WATCH THIS STORY: Denny Hamlin Leaves NASCAR Fans in a Frenzy After Boasting Partner Michael Jordan's Signature Collection
Denny Hamlin finally provided clarity on the incident he was referring to
As it happened, the real reason for the Phoenix incident was an earlier coming together at the LA Coliseum. Around that time, the duo was racing for 12th when the #1 car spun the #11 driver around.
ADVERTISEMENT
Article continues below this ad
In Chastain's defense, Hamlin left a space wide open down the inside of the corner. So, who was he to decline an open invitation? On the other end of the spectrum, though, Chastain came from pretty far back and Hamlin did not expect him to come tanking down.
Edited By: Ranvijay Singh