Denny Hamlin Targets Late Model Races, Snowball Derby Along With NASCAR in 2021 Schedule
Published 01/24/2021, 7:00 AM EST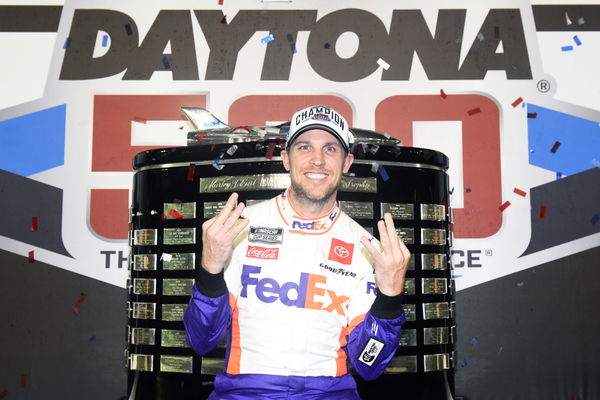 The 2021 NASCAR pre-season has been quite interesting, with many NASCAR drivers participating in various other racing disciplines. Short-track racing has attracted many of those drivers recently, and one of NASCAR's biggest stars, Denny Hamlin, has now expressed his intention to do the same in 2021.
Hamlin was a Late Model racer before making his foray into NASCAR with Joe Gibbs Racing. He now wants to run more such races in 2021, with the Snowball Derby on the top of his priority list.
Hamlin said he will certainly run Late Model races in 2021. He is keen on running Super Late Models as he wants to get back to those types of races.
ADVERTISEMENT
Article continues below this ad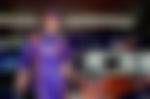 "I know personally I'm going to go and start racing more Late Models (in 2021). It's been a few years since I've done that. Really not Late Models like I'm used to running. It's more on the Super Late Models," Hamlin said during a recent interview.
Denny Hamlin plans to be well prepared
Hamlin admitted that his experience consists of just one Super Late Model race throughout his career. Terming the Snowball Derby as his 'end goal,' Hamlin wants to ensure he spends adequate time in acquiring the skills to run such races.
"The end goal being is to compete in the Snowball Derby. I'm going to spend the year kind of working through that process and trying to figure out what techniques I need to have and learning and getting better," Hamlin expressed. He wants to give back to the short-track community.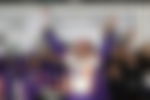 Why Hamlin is so keen to run the Snowball Derby
ADVERTISEMENT
Article continues below this ad
Speaking further about his keenness towards the Snowball Derby, in particular, Hamlin said that he always feels like he wants to run that race whenever he watches it. After taking some time off post the end of the NASCAR season in November, Hamlin gets the itch to start racing again in December.
"It's the part of the year where you start to get the bug again…It just seems like that first week in December you're like, 'All right, now what?' And the Snowball comes on and you're like 'Gosh, I wish I was running the race,'" Hamlin explained.
The Joe Gibbs Racing star said that the Derby has been on his wish list for years. Now that he has his own racing team in 23XI Racing, he has the equipment needed, making things easier. "I just need a car at this point," Hamlin said further.
ADVERTISEMENT
Article continues below this ad
Chase Elliott's participation in the 2020 Snowball Derby garnered a lot of attention. Hamlin will also aim to impress with his participation in 2021. But before that, he starts a new chapter in his career, with a racer/owner dual role in NASCAR.