Denny Hamlin, Who Won His 1st Race as Team Owner With Bubba Wallace, Explains Why Kurt Busch's Kansas Win Is the Most Emotional Moment of His Racing Career
Published 05/17/2022, 6:14 AM EDT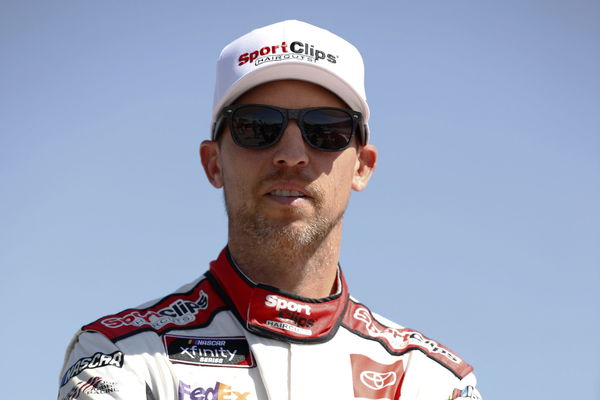 Apart from Kurt Busch himself, the second victory in 23XI Racing history perhaps didn't mean more to anyone than how it did to Denny Hamlin. And that's not because he said so, it's because it showed.
ADVERTISEMENT
Article continues below this ad
It showed in his reaction after his driver won the race. It showed when he got emotional. And it is on those lines that Hamlin was asked a question of why this win meant so much to him and whether this was the most excited he's ever been for a race win, his or someone else's.
Denny Hamlin explains why he described Kurt Busch's victory Sunday as the most emotional win of his racing career as a driver and owner. pic.twitter.com/qKJpH7yyLr

— Bob Pockrass (@bobpockrass) May 16, 2022
ADVERTISEMENT
Article continues below this ad
"Emotionally, for sure. Obviously, I've won Daytona 500, but I don't know why this one just feels bigger to me," he said. "I think a lot of it is because I watched it live. Had I been on the other side of the track, just looking at the pile-up, it'd be one thing, but I had a front-row seat to it."
Hamlin confessed that while he may not show his emotions a lot, he is an emotional person. "I get emotional when I get around team guys and I got emotional when I hugged Billy in the pit box, just to see how excited they are and I know how hard they worked," he continued. "This is a family. We're all very-very tight, so the win feels bigger for that reason."
Denny Hamlin and Freddie Kraft rally behind Bubba Wallace after a disappointing race
However, fortunately, Wallace has a team behind him that recognizes and appreciates his talent, especially the display of talent they got in Kansas.
ADVERTISEMENT
Article continues below this ad
"Proud of @BubbaWallace as always. This season is the best I've seen him drive in the 12+ years we've been working together. One day it'll all come together. Congrats to our @23XIRacing teammates," Freddie Kraft, the spotter of #23 tweeted.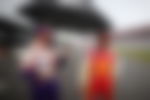 And on this tweet of the spotter, co-owner Denny Hamlin showered his driver with some pretty high praise as he said of Wallace, "Best race he's ever driven. Unbelievable effort this weekend by the 23XI team. We know where we have to improve."
ADVERTISEMENT
Article continues below this ad
"Let's just keep getting better at the things we can control."
WATCH THIS STORY: Still Better Than Elon Musk NASCAR Fans Compare Kyle Busch To Elon Musk As He Reveals Some Big News