Denny Hamlin Wonders if Jimmie Johnson Would Return to NASCAR for 2022 Daytona 500
Published 02/03/2021, 5:30 AM EST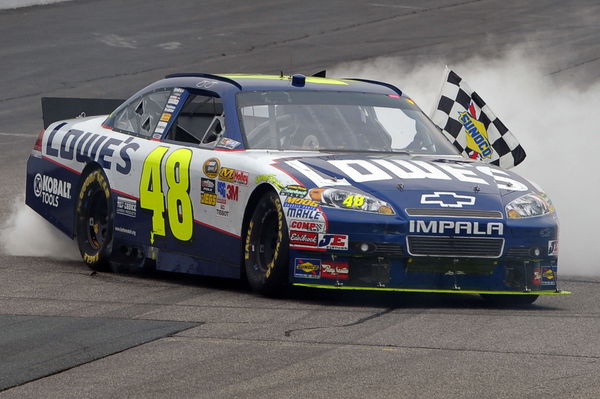 In 2021, the NASCAR paddock will be without Jimmie Johnson for the first time ever. He gave up his seat to move to the IndyCar Series for the current year and in 2022. The NASCAR veteran is linking up with the Chip Ganassi Racing team on a two-year deal, which will see him run in road course races for the 2021 season.
It also means that he will not be racing in the iconic Indianapolis 500 this year. However, Johnson confessed that he isn't opposed to participating in the iconic race in 2022. Of course, everything hinges on how well Johnson performs in his debut season.
ADVERTISEMENT
Article continues below this ad
For the moment, it appears that any talk of him racing at Indianapolis is out of question.
Meanwhile, Denny Hamlin indicated that he hopes to see the seven-time Cup Series champion back in NASCAR. Replying to a tweet about Johnson's 2022 Indy 500 thoughts, Hamlin wondered if Johnson would also like to run the Daytona 500, despite being retired from NASCAR.
What lies ahead for Jimmie Johnson?
ADVERTISEMENT
Article continues below this ad
Of course, Johnson has to train his focus on the 2021 IndyCar season and not get ahead of himself. This is pretty much the first time he is racing in an open-wheel car in a racing capacity. Obviously, he has to adapt as quickly as possible and try to be competitive, right off the bat.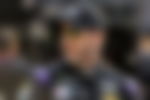 Only when he has proven his mettle in the 2021 IndyCar season, can he think about an Indy 500 gig or a NASCAR cameo. Without a doubt, Jimmie Johnson is an excellent driver, but the IndyCar cars are a completely different kettle of fish. If he does get the opportunity to race in these two events in 2022, Denny Hamlin will be waiting.
ADVERTISEMENT
Article continues below this ad
The Joe Gibbs Racing driver is another veteran in the NASCAR Cup Series arena. However, unlike Johnson, he recently signed a brand new contract to keep him in the sport for a few more years.