"Didn't Realize How Damaged My Car Was" – Kyle Larson on His Scary Daytona Crash in NASCAR Xfinity Series
Published 01/03/2021, 7:45 AM EST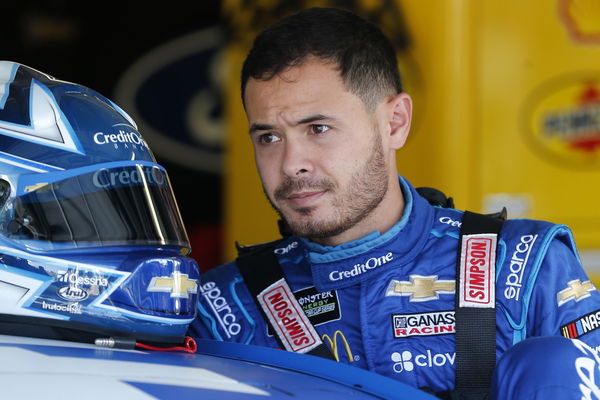 ---
---
Crashes in motorsport racing are never a great sight for drivers, teams, or viewers. Kyle Larson was one such driver who got involved in a crash himself, which also happened to be his first-ever Xfinity Series race.
ADVERTISEMENT
Article continues below this ad
The Hendrick Motorsports driver recounts the time he crashed out of top-five contention at the Daytona International Speedway. Safe to say, insights into how it all unfolded on the track from his perspective are truly an eye-opener.
Larson stated, "So yeah, my first Xfinity race ever, and I was running good, you know. I think we're all draft off of four and coming to the line and I was probably sixth, seventh-ish, eighth wherever I was with Mike because we tandem back then."
ADVERTISEMENT
Article continues below this ad
Kyle Larson remembers 'getting up in the air' due to the impact of the crash
"But then they sort of shot off the track and crashing and we're all just wide open at that point, just not really having a care in the world for who's sliding across track….But somehow I got like lifted up in the air and was like 'ah alright, we're flying!' and nothing hurt."
The crash first started off when Brad Keselowski turned around Regan Smith in an attempt to pass him for the lead. However, Larson, among the other drivers, got collected in the crash and his car came off the worst from it.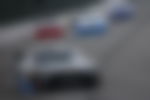 Larson continued, "I remember getting up in the air it gets quiet, I didn't really know I got into the fence. But then I came down and I'm sliding to the infield and I didn't realize how damaged my car was.
"Thankfully, you know, nobody lost their lives. I know a handful of people got injured and pretty badly injured. But thankfully nobody got killed," concluded Larson in response to the question.
Larson also won the 2013 Xfinity Series 'Rookie of the Year' award
Called Nationwide Series at the time, it was the 28-year-old's first-ever season in the division. Naturally, he wanted to get off to the right start at the season opener in Daytona. However, he ended up with a thirteenth placed finish.
ADVERTISEMENT
Article continues below this ad
Although he did not win a race that year in 2013, his impressive finishes earned him the 'Rookie of the Year' accolade.
Undoubtedly, that crash at Daytona would go down as one of his most fearful incidents in his racing career.
ADVERTISEMENT
Article continues below this ad