Does This Stat Prove Austin Cindric Is More Than Ready to Fill Brad Keselowski's Shoes at Team Penske?
Published 11/16/2021, 1:53 AM EST
By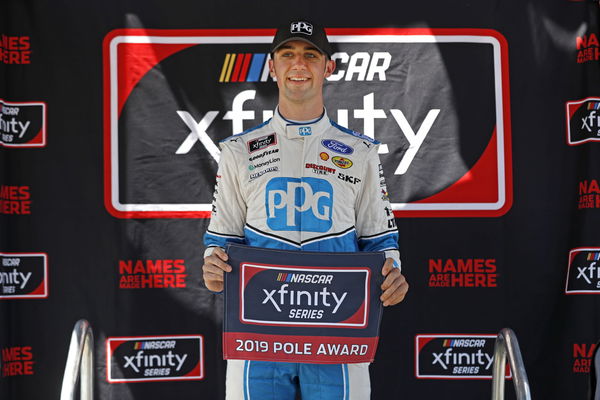 In the summer of 2021, Team Penske announced that No.2 driver Brad Keselowski would leave the team. Having spent a decade with the team, he had brought Penske's first Cup Title along with a lot of success to. So naturally, his replacement Austin Cindric had big shoes to fill.
However, Cindric, who is coming off of a season from the NASCAR Xfinity Series, has proved that he's more than ready and capable of matching Keselowski's numbers. In fact, in the 2021 Xfinity Series season, Cindric surpassed Keselowski's title-winning season of 2010.
Cindric's season comprised 13 wins, 22 top fives, 26 top tens and 1,150 laps led.
ADVERTISEMENT
Article continues below this ad
The 23-year-old driver won the title in 2020 and was on his way to win two in a row, if not for Daniel Hemric.
Cindric came second in Phoenix as he lost the lead in the very final corner of the race to Hemric, who ended up with a historic result.
Austin Cindric has support from Penske
Cindric's 2021 season was only a bonus in terms of the faith of his 'new crew' in him. The thing is, Austin Cindric drove for Team Penske in the Xfinity Series, so the move to the Cup Series is less of a move and more of a promotion.
"I couldn't be prouder to say that he's gonna be the driver of the No. 2 car, and I think he's earned the respect," Penske said earlier in the season.
Speaking of his move, Cindric acknowledged his step up into the No.2 car, which is the most successful in Penske's history, isn't as filled with pressure as it is filled with expectations.
ADVERTISEMENT
Article continues below this ad
"There's never been a rookie to drive the 2 car in the Cup Series.
"I wouldn't say there's pressure with that, but I think there's definitely an expectation within the shop, and I'm excited to embrace that role and be able to go out there and obviously try to win races for Team Penske."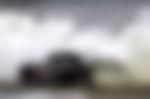 In 2022, Team Penske, Austin Cindric and Brad Keselowski are heading into a new era. It'd be interesting to see how all of them fit within their new organisation, and whether they're able to repeat their success.
ADVERTISEMENT
Article continues below this ad