"Don't Even Know How We Did That" – Who Said What on the Radio in the NASCAR Cup Series Playoffs Opener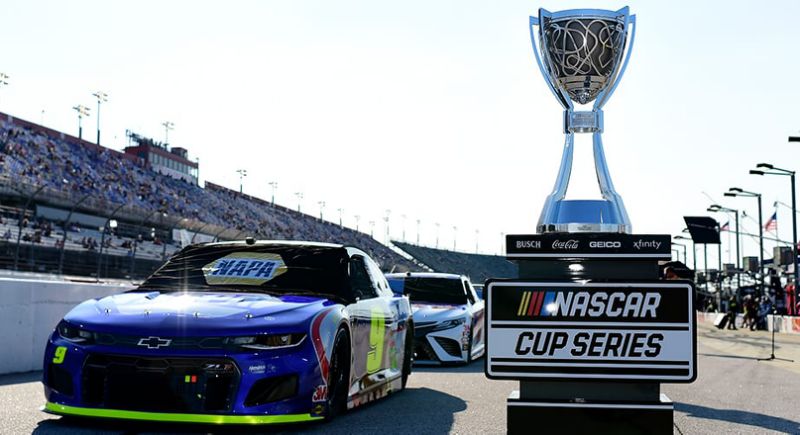 The final few laps of the NASCAR Cup Series playoffs opener had all the ingredients of a playoff race. Kevin Harvick played behind the leaders for most of the race but made his move when opportunity struck and won his eighth race this year. Like every week, the radio highlights also had some interesting comments and conversations between drivers and their teams.
Veteran Clint Bowyer secured a top-10 finish but had a frustrating run. There was damage to his car that stalled his progress. An interaction with spotter Brett Griffin in the opening stage showed his frustration. "Can't you see I'm **** about to wreck Brett?" Bowyer told his spotter.
The race did not see much action until the end of the second stage. The final few laps then had much of the drama, as expected.
"Not (expletive) clear, jackass!" Radioactive: @TooToughToTame. pic.twitter.com/vn5eoJ1Ips

— FOX: NASCAR (@NASCARONFOX) September 9, 2020
Jimmie Johnson shows his frustration at Denny Hamlin
Denny Hamlin in the No. 11 car was running close to the wall. His spotter appealed to him to get inside and stay in contention more than anything. However, he came right in line with an approaching Jimmie Johnson as he changed lanes.
The sudden move surprised Johnson, who said, "No *** hand signals? Nothing? What the ****." Johnson almost turned Hamlin there.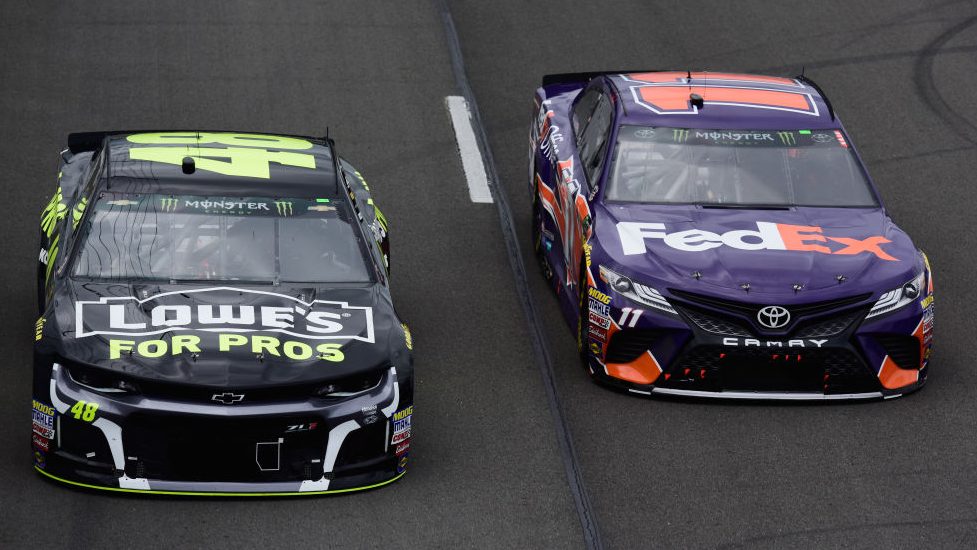 Chase Elliott and Martin Truex Jr were the leaders for the most part of the race. Harvick was around as well. Getting out of a pit stop, Elliott's team was confident of his chances. "All right bud. Just what we wanted. We're back in the game here with 41 to go. Let's do it," his spotter said.
When the leaders wrecked in NASCAR Cup Series playoffs opener
Then came the game-changing moment. With 14 laps to go, leaders Elliott and Truex Jr. made contact that sent them both into the wall. "Not **** clear, jack***," Elliott said, referring to Truex Jr, who had to pit stop soon.
Harvick took advantage and grabbed the lead. Austin Dillon came into second place with a great opportunity. His Crew Chief then urged to not repeat the mistakes of Truex Jr. "Lets just not do anything stupid here. Like that No. 19 did," he told Dillon.
But Harvick was too strong on the night and held on for the win. "Way to fight. Heck yeah. I don't even know how we did that," he said in jubilation.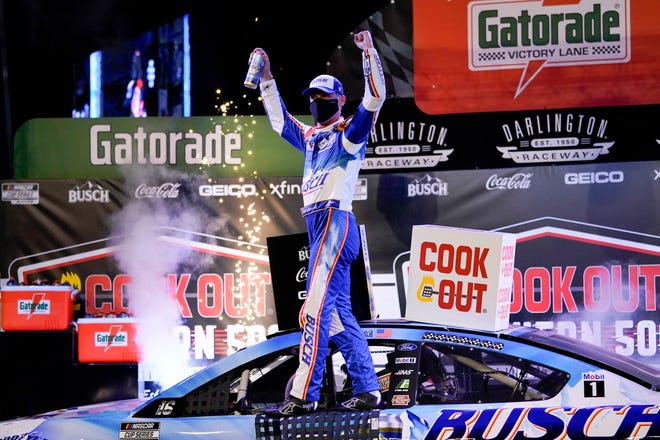 The playoffs have just begun. Many such heated moments can be expected with nine races to go.