Dream Run in Sprint Racing Continues for Kyle Larson, Wins by Fraction of a Second in 'World of Outlaws' Race
Published 08/22/2020, 10:20 AM EDT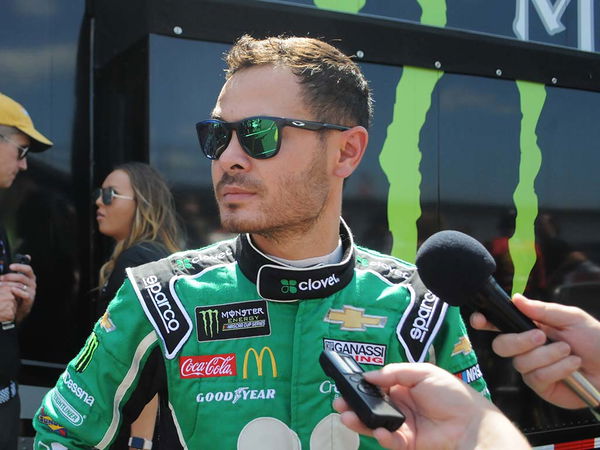 ---
---
Kyle Larson's dream run in the World of Outlaws circuit continues. On Friday night, Larson recorded his eighth win this season in the World of Outlaws, in one of the most closely fought races this year. Kyle Larson won the race at River Cities Speedway by 0.183 seconds after it looked quite difficult at one point.
ADVERTISEMENT
Article continues below this ad
Kyle Larson began the race at the top and led for the majority of the race. He then had one of the best showdowns with Logan Schuchart with just three laps to go.
Schuchart grabbed the lead from Larson in Lap 38 of the 40-lap feature after contact with Larson on Turn 3. But Larson showed great balance and skill to come right back in contention against Schuchart.
ADVERTISEMENT
Article continues below this ad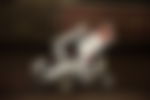 Kyle Larson shows his class in exciting final few laps
Schuchart was looking good for a win, but Larson had a final sprint left in him. On the final turn on the last lap, Larson turned underneath Schuchart and won the race by a fraction of a second.
Larson thus continued his excellent run in the dirt racing event, making another statement with the aim of a NASCAR return.
"The Outlaws is as tough as it gets for Sprint Car racing throughout the world," Larson said after the race. "To come in here and be as strong as we have all year long and get a lot of wins, it's been a lot of fun.
"We need to keep getting our stuff better because everyone is chasing us and getting their stuff better each race," Kyle Larson added.
ADVERTISEMENT
Article continues below this ad
"I knew he (Schuchart) was going to have to make a decision going into (Turn) three and hoped he wasn't going to run the cushion. I knew that would be my only shot and I was just able to time the run good and clear him off of (Turn) four here.
"That was definitely an exciting one. It's been fun to win a lot and I hope we keep it going," he said about that exciting finish.
NASCAR return on the cards for Larson
ADVERTISEMENT
Article continues below this ad
Earlier this week, NASCAR confirmed that they discussed reinstatement with Larson after he requested talks regarding the same. Larson has not put in a 'formal request' yet, but the terms and procedure have been discussed between the two parties.