"Driver / Crew Chief Meeting" – Kyle Busch Offers Some Advice to Son Brexton Ahead of a Race
Published 01/10/2021, 11:30 AM EST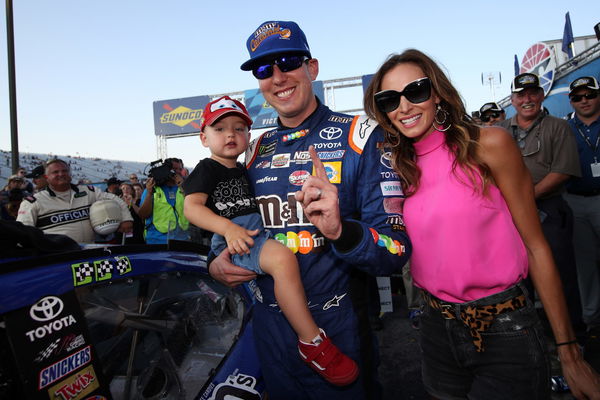 ---
---
Many current NASCAR drivers are proud fathers, and some of them have let their children carry on the legacy. Kyle Busch and his son Brexton Busch are one such father-son duo.
ADVERTISEMENT
Article continues below this ad
Busch Jr is currently competing in the Beginner Box Stock car series, and it appears that he is taking after his father in the success department.
To be precise, Brexton Busch has won a couple of races in the series. Needless to say, Kyle Busch could not be any more proud.
ADVERTISEMENT
Article continues below this ad
In a recent social media post, a photograph emerged of Busch giving his young ward some crucial advice. Admittedly, the venue for this particular race was unknown and nobody knows if Brexton won this one.
It is also worth mentioning that Brexton has some familiar rivals in the Beginner Box Stock Car Series. As it turns out, Clint Bowyer's son Cash Bowyer is also competing in the series. Without a doubt, this has reignited the Busch-Bowyer rivalry that their fathers shared.
What does the 2021 NASCAR season hold for Kyle Busch?
Without a doubt, the 2020 season was a miserable one for Kyle Busch. The no. 18 Joe Gibbs Racing driver almost went a full season without a win. Considering that he was the 2019 Cup Series champion, almost going winless during the entire season would have been humiliating.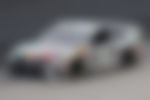 Fortunately, a win in the Texas Motor Speedway playoff race managed to keep his reputation intact. He is currently on a winning streak of 16 consecutive years and the win at Texas kept that going. Owing to the fact that he had a disappointing 2020 season, he will be determined to make amends and start afresh.
ADVERTISEMENT
Article continues below this ad
However, the road is tough and there are plenty of drivers who are keen to challenge for the 2021 crown. Chief among them is reigning champion Chase Elliott, as well as his Hendrick Motorsports teammates.
Others include the Team Penske bunch and the Stewart-Haas Racing drivers, as well as Busch's Joe Gibbs teammates.
ADVERTISEMENT
Article continues below this ad