Eminem-Dissing Rapper Bashes NASCAR for Ignoring Violent Incident Amidst Will Smith's 10 Year Oscar Ban
Published 04/11/2022, 10:06 AM EDT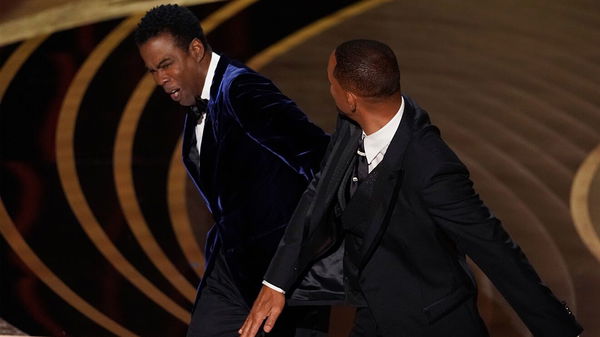 While NASCAR fans are some of the most self-critical and rigid fans, there are in any sports, for better or worse, they're also arguably the most united fronts for when anyone criticizes their sport senselessly or without solid grounds. This defense of theirs was recently on display when an American rapper drew parallels between two seemingly unrelated incidents.
ADVERTISEMENT
Article continues below this ad
According to No Jumper, The Game recently said, "Oscar, Nascar… . All the same to me. Where y'all don't condone violence of any kind head assssss now that the white guys boxing on the track ?? 10 year ban or… … 🤔 #whiteprivilege ."
The rapper was relating the infamous Chris Rock-Will Smith slap incident from the Oscars ceremony a few weeks ago to the recent altercation between the Xfinity Series drivers Ty Gibbs and Sam Mayer.
Here's how NASCAR fans reacted to this comment by the rapper.
It's not the same organization tho, so they don't have the same mindset.. will smith shoulda been a nascar driver or something.. it's not always about race.. the Oscar's don't run the whole country.. so I don't see how that logic applies..

— R Y A N J A M E S 👑 (@XoRyanJ) April 10, 2022
We're comparing a competitive sport to an awards show now lol?

— Kyle (@mcnultyk9) April 11, 2022
Bro. What?
If a fight broke out at the NASCAR Awards Banquet, that would be a comparison. But this is beyond a fucking stretch.

— Justin Boyles 🥋 (@Jboyles_12) April 11, 2022
Wait till this guy discovers minor league hockey, local short track racing and this crazy phenomenon called boxing

— Joe Dos Santos (@JoeDossantos17) April 11, 2022
This is the biggest clown tweet of 2022

— LSTNSCRFN🏁🎾 (@fey_LsTnScRfN) April 11, 2022
Fights in NASCAR are part of the fabric of the sport
To say that fights taking place in NASCAR is violence is a senseless argument by default for two simple reasons; it's a competitive sport, and it's a sport that runs high on emotions and adrenaline.
Not that anybody doesn't know, but altercations, punches being thrown, and 'violence' has been part of the sport for decades now.
ADVERTISEMENT
Article continues below this ad
Over the history of the sport, there have been a seemingly uncountable number of fights and moments of high tension that have not only arisen out of a competitive spirit, but they're also a form of generating entertainment value for the audience.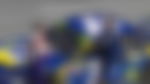 Of course, it also goes without saying that these brawls and fights immediately subside in most cases once the drivers get out of their firesuits. They either talk it out or simply put it behind as something which is part of the game.
ADVERTISEMENT
Article continues below this ad
Even NASCAR's most popular driver for 15 years in a row, Dale Earnhardt Jr. had described how he won't back down from a fight should the situation ask for it.
"I'm not afraid to get my ass whooped," he had said. "You've gotta be willing to take an ass-whooping every once in a while."