End of the Road for Kurt Busch, Aric Almirola, Michael McDowell and Tyler Reddick in Playoff Race
Published 09/20/2021, 4:43 AM EDT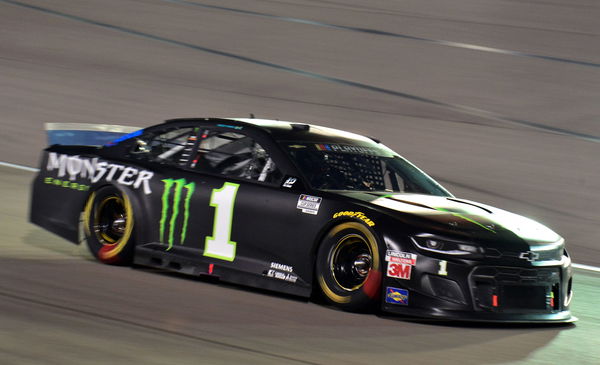 Following the NASCAR Cup Series race at the Bristol Motor Speedway, the first Playoff round is complete. Sadly, the bottom four drivers in the Top 16 have to be eliminated from the runnings. So, poor Tyler Reddick, Aric Almirola, Kurt Busch, and Michael McDowell became the unlucky drivers, and their journeys have ended.
ADVERTISEMENT
Article continues below this ad
Apparently, all four drivers struggled throughout the race and couldn't make much progress.
Reddick said, "We certainly gave up more than two spots over the course of this first round. Darlington, getting stuck down a lap at Richmond. Not just one key opportunity, but there was a number that was the difference. The situation tonight doesn't really stick out as the one that makes it sting.
ADVERTISEMENT
Article continues below this ad
"It was just unfortunate getting to the playoffs. We don't really have the pace that we had to just point our way into the playoffs leaderboard."
What happened to Tyler Reddick, Almirola, Kurt Busch, and McDowell?
ADVERTISEMENT
Article continues below this ad
During the race, the four drivers witnessed their days falling apart as they looked on helplessly. Reddick was forced to make a second pit stop, owing to a loose lug nut on the right rear tire. This dropped him all the way down to 26th place, despite finishing the second stage in ninth. Due to that, Reddick had no choice but to try and pull off a comeback. Eventually, he finished in 12th place, which was not enough to unseat William Byron for the final transfer spot.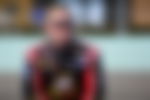 Reddick tied with Aric Almirola, meaning that he was also two points adrift of Byron. According to reports, the Stewart-Haas driver encountered a leaky oil line, which caused his car to smoke. This bundled him all the way down in 27th until the team fixed the issue. He came as high as 12th until his car's pace faded and he eventually finished 18th.
ADVERTISEMENT
Article continues below this ad
Meanwhile, Kurt Busch had issues with his car's handling and finished 19th. This put him six points shy of William Byron, so he also lost out in the end. Finally, Michael McDowell was the most vulnerable, as he needed to win to advance, but could only muster 24th.