Energy Drink Brand Adrenaline Shoc Joins NASCAR Champ Chase Elliott After Pepsi-Mountain Dew Exit
Published 01/13/2021, 12:39 PM EST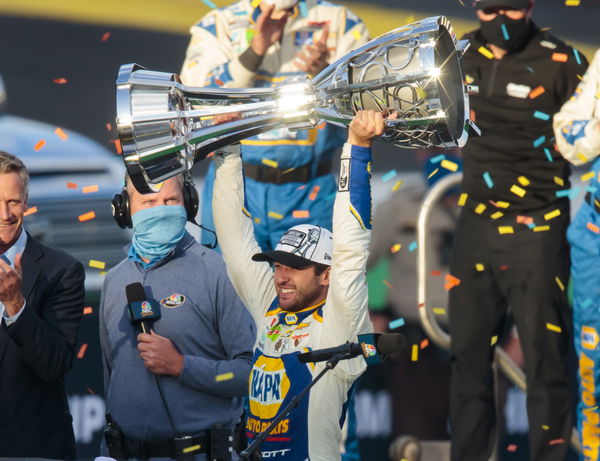 ---
---
Once Chase Elliott seized his maiden Cup Series championship, the world was his oyster. The title triumph has opened up a number of doors for the 25-year-old. One of them is the energy drink brand, Adrenaline Shoc, which has decided to sponsor Elliott for the coming season.
ADVERTISEMENT
Article continues below this ad
This deal is set to run its course over the span of 2 years. Owing to this, the brand will serve as the primary sponsor for 2 races in each of the 2 seasons and will be an associate sponsor throughout the two years. Obviously, the company figured that Elliott was a great investment and a chance to let their brand value skyrocket.
"We are thrilled to join the Hendrick Motorsports family and honored to work with Chase and his team," said Adrenaline Shoc CEO Paul Nadel.
ADVERTISEMENT
Article continues below this ad
"A Shoc is the performance energy drink for a new generation and the perfect partner for Hendrick Motorsports. As a three-time NASCAR Most Popular Driver winner and the reigning Cup Series champion, Chase certainly personifies what top performance is all about and how to reach your peak.
"We are excited to partner with him and the No. 9 team and know that we will have many victory laps together."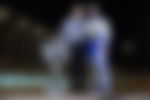 What does the sponsorship deal with Chase Elliott entail?
When the 2021 season kicks off, the brand logo will debut at the Atlanta Motor Speedway. Later on, it will make its playoff debut at the Talladega Superspeedway.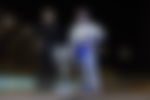 In light of this, Chase Elliott is thrilled to link up with Adrenalin Shoc. He knows that they are all equally excited to see the partnership take flight. Elliott insisted that the brand fits him well and is confident that they can have a fruitful relationship.
ADVERTISEMENT
Article continues below this ad
Earlier, Mountain Dew, a Pepsi brand, was a long-time sponsor for Elliott and Hendrick Motorsports, but that partnership ended. Adrenalin Shoc replaces them as the beverage partner.
ADVERTISEMENT
Article continues below this ad
It is worth mentioning that he won 11 races in his Cup career and racked up 3 consecutive Most Popular Driver awards. With renewed confidence, the 3rd-youngest Cup Series champion is ready to tackle the new season. Hopefully, he should be able to defend his crown.