"Everyone Has Seen My Growth" – Austin Cindric Opens Up On His Development In NASCAR and Facing Criticism
Published 12/07/2020, 11:08 AM EST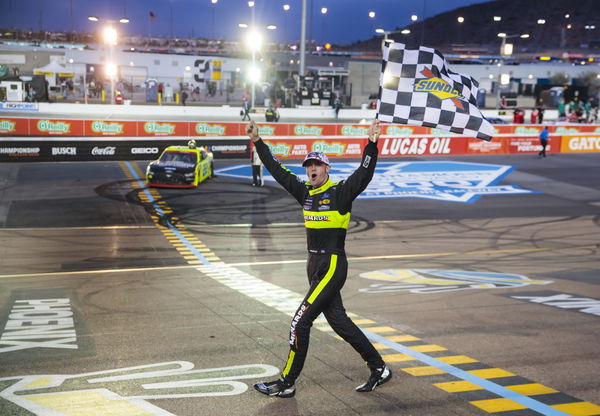 ---
---
2020 was a dream year for NASCAR Xfinity Series champion Austin Cindric, who absolutely merited his title win. The Team Penske No.22 driver drove superbly through the course of the season and was impressive in the Championship 4 race that sealed the deal for him.
ADVERTISEMENT
Article continues below this ad
But his methods on-track as a driver have often seen him fetch criticism. And perhaps one reason for that might be his development progression getting into the ranks of NASCAR in an unconventional manner.
Speaking in an interview, Cindric stated, "It's been difficult. It's probably been where a lot of criticism has (come from), not from the speed but from how I've carried myself as a driver on the track."
ADVERTISEMENT
Article continues below this ad
Austin Cindric thinks he has learned tremendously over the years
"Not personally, but just how I positioned my car and how I do certain things. Whether it's aggressive or getting yourself in bad positions. I feel like I've learned a tremendous amount — but everything I've learned has been on TV."
Indeed, Cindric spent just about a few races in the traditional K&N and ARCA racing divisions, before he jumped to race part-time in NASCAR Xfinity Series in 2015. But he is glad to see all the efforts he took on learning the trade, has now paid off in the form of a NASCAR championship title.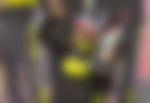 The 22-year-old elaborated and said, "Everything I've learned has been (at) a high level, so everyone has seen my mistakes. But everyone has also seen my growth, which I think is a bit unique because I never raced in late models. I hardly raced in K&N."
 "I ran six ARCA races before I did my first season in trucks. So definitely a different path and probably took a lot of patience from those supporting me."
Cindric will run a few races in NASCAR Cup Series for Team Penske in 2021
"But I'm glad a lot of those folks were able to stick with me and see the potential. And obviously reward that investment with a championship this year," concluded Cindric.
ADVERTISEMENT
Article continues below this ad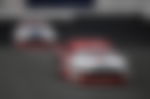 The Ohio native's hard work will be rewarded with an opportunity for him to run a few races in the 2021 NASCAR Cup Series season. In doing so, the expectation is that he would become ready to run full-time in the premier competition by 2022.
But more importantly, he now has an opportunity to defend his NASCAR Xfinity crown in the 2021 season. And if he is anywhere close to this season's form, it will get hard for Austin's rivals to stop him from winning the title once again.
ADVERTISEMENT
Article continues below this ad