"Everyone is Overlooking Me" – Justin Haley Rues Lack of Respect Ahead of NASCAR Xfinity Series Championship Race
Published 11/07/2020, 8:30 AM EST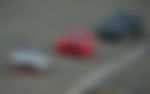 ---
---
The underdog tag is something that best suits Justin Haley, going into the NASCAR Xfinity Series Championship Four Race on Sunday. However, that is not to say that an underdog cannot be a title contender.
ADVERTISEMENT
Article continues below this ad
Haley feels that he has always had to overachieve to underachieve. Despite having some winning moments, people have not recognized him as a real championship fighter.
The Kaulig Racing driver is quoted as saying, "I'm not sure why everyone is overlooking me and saying I don't deserve a final four spot. I've done everything I was supposed to do."
ADVERTISEMENT
Article continues below this ad
Justin Haley has undergone a rollercoaster of emotions to be in the NASCAR Xfinity Series Championship Four
Granted Haley was not one of the names people would have expected to see heading into the race at Phoenix. However, the fact that a dark horse like him has reached the pinnacle, indicates and adds a hint of intrigue to the race.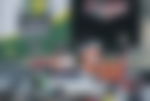 "I've cried over finishes, I've been disappointed, been happy. I've put everything into it everyone else has. For some reason, there's never been that respect I feel there should be." said Haley.
The 21-year-old has previously raced part-time in the Cup Series as well, but did not wish to take up full-time offers to do so. Possibly the determination to clinch an Xfinity championship is something that drives Haley.
Haley thinks even winning the championship will not change the perception
The No.11 has three Xfinity Series wins this season, winning at Daytona and twice at Talladega. However, he believes that even if he wins the championship, his critics are unlikely to sing praises for him.
"I feel like if I win the championship, I don't feel like it would do much for me, honestly. I feel like there's this dark cloud that follows me around wherever I go. And however much success I have, I don't feel it changes it so I'm not sure why that is."
ADVERTISEMENT
Article continues below this ad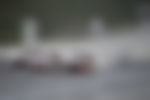 "I feel like obviously, it would be a big confidence booster for myself. Getting in the Final 4 was a big confidence booster. I feel I'm in a great position. I don't feel it would change much, but it would be pretty cool." concluded Haley in his remarks.
The element of the unknown will still play into Haley's hands at Phoenix. Regardless of some tough competitors out there, the 'Dark Horse' can beat the odds to lift that all-important title.
ADVERTISEMENT
Article continues below this ad