"Everyone Thought I Was Dead" – Geoff Bodine Opens Up on His Infamous Daytona Wreck to Dale Earnhardt Jr
Published 03/26/2022, 10:55 AM EDT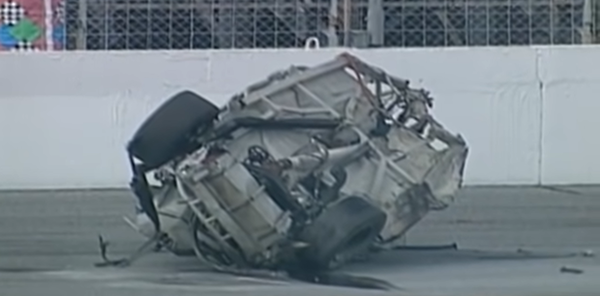 They say a parent remains hopeful for their child despite the worst of conditions. But everyone who saw it live, including his mother, assumed Geoff Bodine had died in the wreck during the inaugural NASCAR Truck race at Daytona. This was something that Bodine recently revealed to Dale Earnhardt Jr.
In his appearance at Dale Jr. Download, Bodine described the wreck as something that completely knocked him out. He recalled how when the medical professionals were taking him out, he wasn't breathing.
"As they're rolling me to the ambulance, the little oxygen mask slid off my face," Bodine said. "Now, I still haven't opened my eyes or spoken and I felt it slide off my face. How do you feel that little thing slide off your face when you just got through crashing at 180 miles an hour?"
ADVERTISEMENT
Article continues below this ad
"I reached up to put it on and the TV camera was on me. And my mom was home watching. She's crying, (she) thought I was dead. Everyone thought I was dead at that point." 
Geff Bodine also revealed the vision he had of his deceased father during the crash.
"During the crash when I was knocked out, my father came to me who was sick when he died, but he looked great," he recalled. "And I looked at him and said, 'Dad, I'm coming to see ya'. He said, 'No it's not time yet. You have more to do.'"
"And I'm still alive."
Dale Earnhardt Jr recalls his "wild" Daytona crash
ADVERTISEMENT
Article continues below this ad
In 2001, Dale Earnhardt Jr recalled the first crash of his career that came in 1998, a day before his father won his first Daytona 500.
"My first race was in 1998, and it ended with my car flipping down the back straightaway at something like 170 miles per hour," Earnhardt Jr said.
"As I was flipping, all I could see was earth, sky, earth, sky, earth, sky."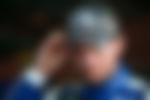 Dale Jr. described how only after the car came to a stop, he realized that he was "upside down." 
ADVERTISEMENT
Article continues below this ad
"It was as wild and exhilarating as any ride I've ever taken," he added. "When you clear your head and realize you're not seriously hurt, you think, 'Hell yeah! That was wild!'"