Ex-NASCAR Driver Claimed "Very Smart" Denny Hamlin Signing Bubba Wallace With Michael Jordan Was "To Do Something Special"
Published 11/28/2022, 5:45 AM EST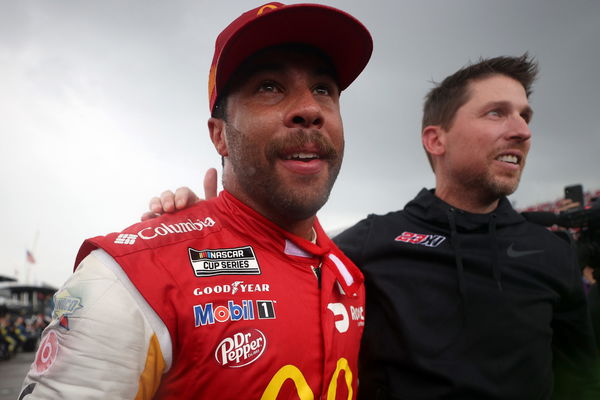 Before the 2021 NASCAR Cup season began, Denny Hamlin teamed up with NBA legend Michael Jordan. Together, they established the 23XI Racing team, which would race in the Cup Series.
Of course, every team needs a driver, and the one that they zeroed in on was Richard Petty Motorsports driver, Bubba Wallace. In light of this, former NASCAR driver Michael Waltrip praised Hamlin and Jordan for the move.
ADVERTISEMENT
Article continues below this ad
Waltrip said, "Think about this, Denny is a very, very smart guy. He didn't get into something just because he wanted to do it for the fun of it. He sees an opportunity with Bubba to grow a team, to do something special. To have something to be involved in for the rest of his career."
"When I did my team, I said 'Man! This looks like a whole lot of work', and I was right. I talked to Denny about it, and I said 'you've got to make sure that you're ready for this', and I think he is."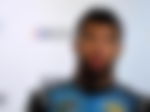 Bubba Wallace has delivered handsomely for Denny Hamlin
Since then, Wallace has not given Hamlin and Jordan any reason to regret their decision.
Sure, the 2021 season was a little shaky, but the debut season was always going to be that way. They could not expect to fight for the championship right off the bat, but should take baby steps toward progress.
ADVERTISEMENT
Article continues below this ad
Eventually, Bubba Wallace guided the #23 car to Victory Lane on home soil at the Talladega Superspeedway.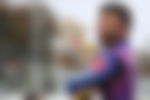 This year, Wallace picked up where he left off, and his performances were much better. He was a lot more consistent, even stringing together consecutive Top 10 finishes for a while. To make matters even better, he grabbed a second career win at the Kansas Speedway.
ADVERTISEMENT
Article continues below this ad
His first win had some critics because the race was red-flagged, but there were no such conditions at Kansas. In other words, he won it fair and square and on pure pace.
WATCH THIS STORY: "It Kills Him.." – Bubba Wallace Gives an Insider Look on Kurt Busch's Painful Absence From NASCAR