"Exactly the Same" – Hailie Deegan Highlights Accuracy of Simulator That Prepared Her for Kansas Truck Race
Published 01/04/2021, 9:30 AM EST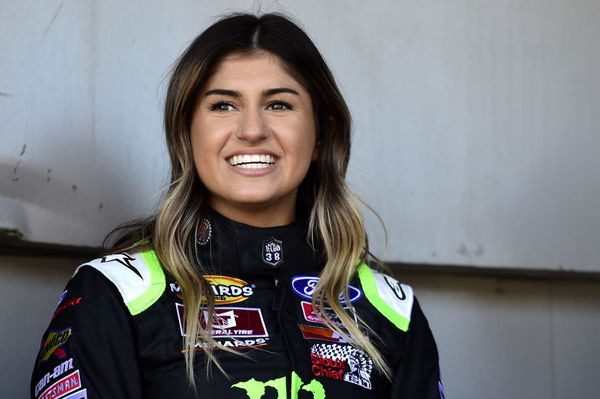 ---
---
Hailie Deegan marked a milestone in her relatively young career when she raced in the 2020 Trucks Series race at Kansas. With the nervousness and excitement surrounding her debut, she ultimately crossed the finish line to come home in sixteenth in the race.
ADVERTISEMENT
Article continues below this ad
Speaking to the podcast 'MRN Crew Call,' Deegan talked about her experience with the simulator that helped her prepare for the big race. In doing so, she also detailed the accuracy and how some finer aspects ultimately helped her out on the main occasion.
She said, "Yes, and I think that's something that I really value in the simulator is once we got the truck…started out a little loose, wasn't expecting that. And so we didn't really know what to expect with the track conditions."
ADVERTISEMENT
Article continues below this ad
Hailie Deegan mentioned the track markers in the simulator were realistic
"It's constantly changing, what you run early in the year cannot be what you run later in the year. Just because of how the track is, what's ran before on there, the wind, how dirty the track is. If it's night or daytime, temperatures, and so there's so many factors that go into that."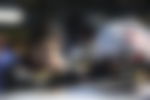 Technology has come a long way in helping racing drivers get a near-realistic feel of their surroundings during motorsport events. Moreover, the DGR-Crosley operator said that the markers in simulation practice and during the race were exactly the same.
"So we weren't really expecting the truck to be as loose as it was but after that first stage, all those markers on the track I was practicing in the simulator were realistic. Once I started running the top groove length four, all my markers were exactly the same as they were in the simulator."
The California native will be prepping for an eventful 2021 Truck Series season
"So as soon as I got up there, I saw the hash marks on the track and everything little white lines on the top groove. And I was able to pick up the gas and get off the gas at the same exact time as I did on the simulator," concluded Deegan.
ADVERTISEMENT
Article continues below this ad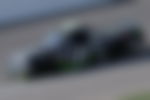 The challenge now only increases for Deegan, as she makes the full-time move to the Truck division. Driving in 23 events this year, she now has to adapt and learn the elements concerning different racetracks over the course of the season.
Hailie has definitely shown promise, which is what has gotten her to this stage. Now going forward, it will be fascinating to watch if the simulator can be of much greater and consistent help to her.
ADVERTISEMENT
Article continues below this ad