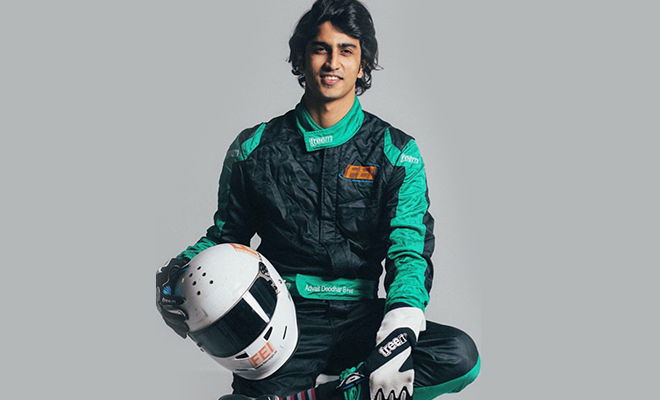 Advait Deodhar is the first and only Indian driver in Euro NASCAR. He faced multiple financial setbacks but nothing could break his spirit. In his own words, "You gotta make your own way, the world doesn't reward people who complain."
A graduate in Automobile Designing from Turin, Italy, he started his racing career at 22 in Formula LGB 4. After racing for three years in India he bought a one-way ticket to London to pursue his racing career.
In the beginning, he wasn't able to race at all but then Euro NASCAR happened. Advait won the Euro NASCAR Club Championship title in his rookie season in 2018. The following year he had an incredible run in Euro NASCAR 2 and finished 4th in the championship.
However, the journey wasn't easy, he drove for three different teams in the season because of financial troubles. He reveals, "Many times I wasn't sure about the money even a day before the race".
"I try to be as productive as possible": Advait Deodhar on coping with the lockdown
In the interview, Advait Deodhar talks about his sim racing endeavors. He reveals that he is doing a lot of sim racing from Euro NASCAR Esports to local tournaments in India with friends, fellow drivers, and sim drivers.
It is is a way of keeping his instincts sharp during the lockdown. Additionally, he tells EssentiallySports that to be more productive, he is indulging himself in more work, reading, and exercise.  He said, "I've used my time as much as possible to be productive. I am not the one who sit around and watch TV all day."
Talking about his fitness regime he said, "Luckily, just before we went into a lockdown in March, we went and picked up some weights, bench press machine, and other gym equipment. I've been utilizing the setup to keep myself in good shape. Plus I've been going for a run and cycling to keep my fitness levels up."
He added, "I'm an energetic guy, need to release that entry somewhere."
"In the coming years, we will see a lot of drivers who come from sim racing transitioning to real-world racing": Advait Deodhar
Advait agrees that motorsports is going to change a lot after this period and the acceptability of sim racing is going to increase with time.
"We are seeing people who were averse to it, people who would usually never do sim racing are now picking up these fancy rigs to join the tournaments.
"Sim racing has already been building over the past few years but many people didn't take it seriously. But right now after all this, there is going to be a massive change in the perception about sim racing.
"In the coming years, we will see a lot of drivers who come from sim racing transitioning to real-world racing"
Return of NASCAR with fan-less Races
Talking about the NASCAR's return, Advait Deodhar said that driving in Euro NASCAR without fans doesn't matter much. However, in the US, when you race around in big ovals and pass the grandstands it definitely will be a very different experience.
"As a driver, once the visor comes down and you are on the grid nothing else matters."
He does feel that the overall environment around the pits and after the race is incomplete without fans.
He said, "When we are in the pitlane, standing on the grid, walking around the whole atmosphere is fans.
"If we were to have something like 'The American Speed Fest' which had like 25000 fans attending last year, doing it without the fans I don't think it will be the same feel."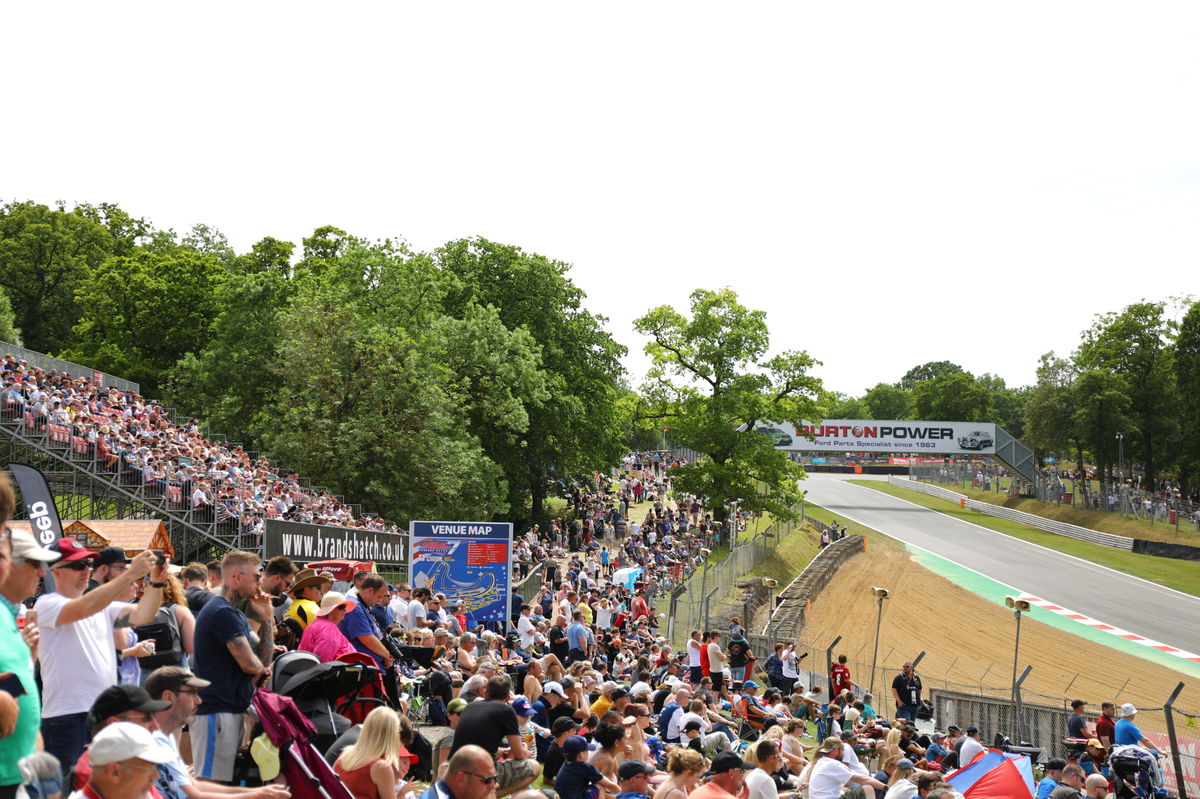 Talking about the recent return races of NASCAR, he told us that he isn't watching the whole races live but follows the highlights. He talked about the recent Kyle Busch- Chase Elliott incident and said, "It was the typical NASCAR style action."
On being asked about the 'no practice, no qualifying' format and how driver performance will get affected he said, "Top drivers like Kyle Busch are going to be quick no matter what."
However, he agrees that drivers who spend more hours on sim racing will be better prepared for the challenge. He said, "Guys who spend a considerable amount of time on the sims will definitely do better."
After that he talked about how close sim racing is to real-life nowadays.
"The iRacing sim model was originally built on NASCAR, all the tracks are laser scanned and regularly updated and car performance as real as possible.
"Non-sim racers don't understand how close you can get to the real-life, the sim racing setups are really advance now."
Watch the full interview with Advait Deodhar
Motorsports Journey and Struggles
Despite starting a bit late, Advait was able to break in the circuit within no time. In 2014, he finished second in the 1600 championship and from there he knew he needed a bigger space to fly i.e Europe.
He tried to get a seat in Formula Masters China, Porsche Carrera Cup Asia etc but with no success. Despite working hard to get sponsors, luck wasn't in his favor but he never gave up.
"I've got one life, I am going to give it a shot. So I booked a one-way ticket to the UK without any plans to figure it out."
He added that his parents were very supportive of the whole ordeal. His parents only asked him to get graduated first before following his dreams. They always knew that Advait is into motorsports and they let him try his best to reach his dream.
He said, "My parents told me that they will fund me for one year after I graduate."
Talking about his early racing endeavors in India, he reveals that his motorsports journey started with a stern reality check. He added, "The first time I went to race in Formula LGB I qualified second last, that was a major reality check for me."
After that, he practiced a lot in sim racing and he credits it for his success ahead. He talked about moving to London, facing financial issues and not being able to race for two years because of sponsorship.
He said, "I've struggled a lot with finances. I tried raising money on my own and though some agencies but to no success."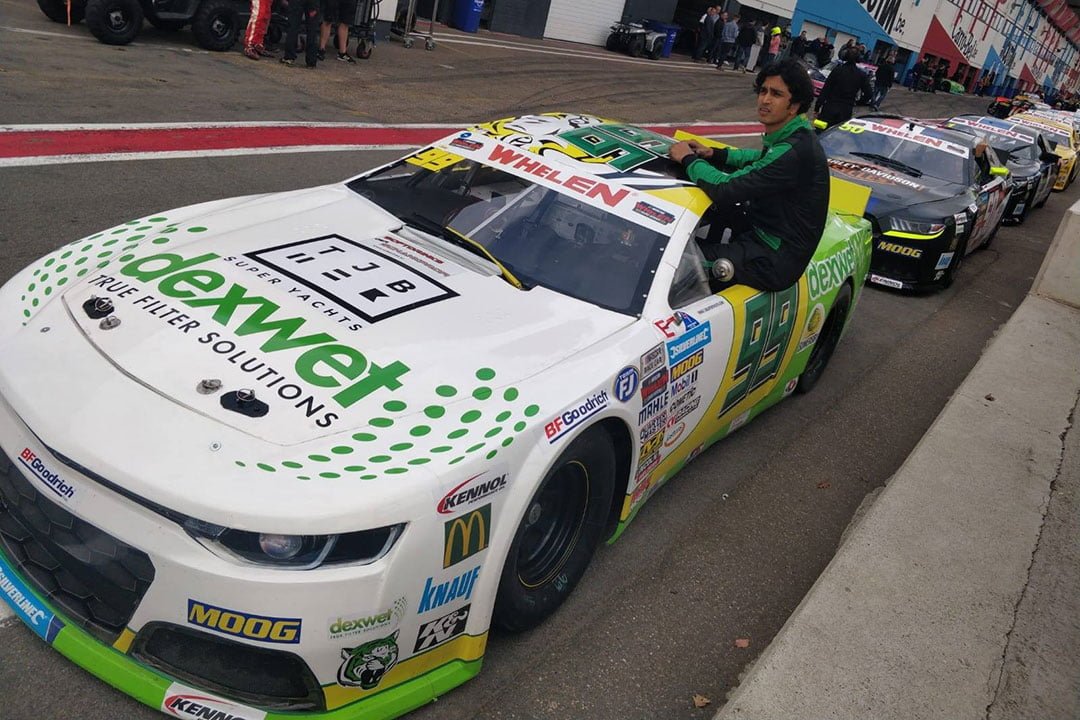 Euro NASCAR
Deodhar talks about the difference is the Euro NASCAR cars and Formula 4 single-seaters. He tells that in stock cars, drivers' weight doesn't make much difference in NASCAR, no traction control, no ABS.
Cars are limited to 415 HP and come with a 5.7l V8 engine. Laying down the power is tricky and tyre management is very different because we use the same set for the whole weekend. Thus, lap times drop by a margin from Practice to Race 2 on Sunday.
"I'm 6'4 so fitting in a single-seater was always an issue, here the cars are huge American size so it's a better fit."
He added, "The racing is proper wheel to wheel action. The level of drivers competing in Euro NASCAR really got me to raise my game."
Favorite circuits and racing idol
Advait reveals that Most circuit in the Czech Republic is his favorite circuit. He added that earlier he didn't even know about the Most Autodrom. He also places Brands Hatch, Valencia, and Hockenheimring on the list.
After that, he reveals his motorsports idol – F1 champion Lewis Hamilton. He states that he grew up watching and idolizing Schumacher and there is no one we can compare to him. But Hamilton's racing performance in his rookie season in Mclaren F1 made him idolize Lewis.
"The moment Lewis overtook Alonso from the outside in Australia in his first race that made me a fan." Additionally, he said that in recent years Max Verstappen is someone he idolizes.
Most memorable racing moments of Advait Deodhar
"I faced many ups and downs, behind the scene financial trouble and worrying for sponsorships before every race is something which people don't talk about but that's my last year's highlight.
"Other than this my first podium at the Brands Hatch where I had all my friends and colleges watching me will be a top career moment."
He added, "After that my drive at the Most Autodrom is one of the memorable ones. I dropped from P4 to last after a lap 1 crash. But I still managed to finish at P7 and that's the drive of my life. All the overtakes I did were very close and I would have crashed if it was even an inch's difference."
He finished by talking about the one moment which he regrets the most. It was the season's penultimate race and Advait was fighting for the 3rd place in the championship.
He was having a good run at Circuit Zolder and was at P3 with only a few laps remaining. However, one small mistake cost him the 3rd place as some other driver passed him on the last lap.
Motorsports environment in India and what needs to be done to improve it
He feels that despite being a huge country, the motorsports ecosystem is still underdeveloped in India. After Buddha International Circuit's demise, the whole scene is only limited to the southern states. Additionally, the lack of support from manufacturers, government support, and infrastructure makes it really hard for drivers to sustain racing careers.
He said, "Despite a very young demographics, the motorsports culture is relatively non-existing in India."
However, he talks positively about the Indian racing community. He says that it's a small community and everyone knows each other. He added, "I'm racing with Naraine Karthikeyan on iRacing.
"We need to push motorsports in India, there are a lot of good drivers who but recognition is not there."
Balancing Work and Racing
He said that it's difficult managing both of them because the racing season coincides with the yachting season in the UK. And a lot of times he used to work from team pits between qualifying and races.
He tries to balance it as much as possible and doesn't let his work affect his racing career.
"I had to juggle the two, if I don't work I can't raise enough money to race. In motorsports, no money no honey"
Future in Motorsports
Talking about his plans he told us that for a long time he wanted to break into Porsche Carrera Cup to get his dream job as a Porsche factory driver but the money never came through.
After that, NASCAR just happened for him and now all his focus is to win the championship this season and to move to Euro NASCAR Pro for the next season.
Additionally, he reveals that driving in America is his dream and he hopes to achieve it someday.
"I'll love to race in Monster Cup series and Xfinity series in the future. An Indian driver competing in NASCAR is a marketing dream".
Talking about his plan for the 2020 season he tells us that currently, he doesn't have the finances sorted for the races. And Coronavirus pandemic has put his talks with some major sponsors on hold so it looks very uncertain right now.
However, he believes that he will manage to pull through and fight for the championship in 2020.