Fans Have an Apt Name for Lewis Hamilton's Hypothetical Race Team With Two NASCAR Stars
Published 03/19/2023, 7:45 AM EDT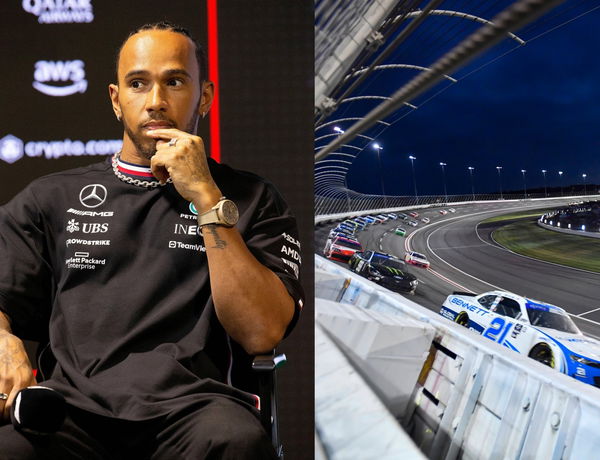 The richest man in the sport, the first of his kind, and an outright GOAT of Formula 1, Lewis Hamilton, is a trailblazer. Sir Lewis Hamilton has not only won everything there is to win in the world of F1, but he is also winning in life. The Brit started carefully investing his $285 million net worth in lucrative ventures. Hamilton's part-ownership of the NFL franchise, the Denver Broncos, is one example of that. However, according to rumors, Hamilton is only beginning with a rumored investment in a racing team.
With life in F1 slowly coming to an end for the 38-year-old, he is securing his future. In a bid to do that, Hamilton has been investing in all aspects of life. Apart from his vegan burger brand, Hamilton is investing in his field of expertise, sports!
ADVERTISEMENT
Article continues below this ad
The Brit is already a part owner of Denver Broncos and also joined the consortium which bid for English soccer club Manchester United. The Brit is not just stopping there. Broadening his horizon, there are rumors Hamilton also wants to invest in a racing team according to a rumor on Twitter.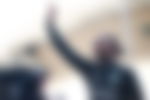 The rumor suggested the Brit is joining hands with full-time NASCAR racers Austin Cindric and AJ Allmendinger. The two are one of the best racers in the stock car racing series.
The official Twitter page of Kaulig Racing made this rumor interesting when they asked fans to suggest names for the team.
Fans come up with an apt name for the rumored NASCAR team of Lewis Hamilton
The fans consider both Austin Cindric and AJ Allmendinger the best road course drivers in NASCAR. Because of this combination, the fans had some interesting name suggestions for their racing team.
Road Royalty Racing (RRR)

Two of the best Road Course Drivers in NASCAR and Sir Lewis Hamilton, who is arguably the greatest in F1 history.

— Matthew Breault (@MatthewBreault7) March 17, 2023
For the name suggestions, the fans focused on the two drivers' road racing capabilities for apt name suggestions.
The Greatest Road Racer Team (featuring Lewis Hamilton)

— NASCAR Sh1tposter (@thats_a_nas_car) March 17, 2023
The inclusion of Hamilton makes the road racing team racing royalty. Some fans included that detail in the name suggestions.
The Sir, the Dinger, and the 500 Winner

— Kevin (@FanOfKnapford) March 17, 2023
WATCH THIS STORY: How Fast Can F1 Cars Go? Comparisons With MotoGP, IndyCar, NASCAR, and Formula E
ADVERTISEMENT
Article continues below this ad
CAM (Cindric-Allmendinger-Hamilton) Motorsports

— Derek N. Coffey (@Lord_oFtheRingZ) March 18, 2023
ADVERTISEMENT
Article continues below this ad
How the fans would love to see the road racing royalty become a reality. However, for now, everyone can brainstorm for the team name and maybe a good enough suggestion will be enough to convince the three.
Edited By: Akash Pandhare