Game Recognizes Game as Tony Stewart Bows Down to Lewis Hamilton's Greatness to Answer the Golden Question
Published 03/15/2023, 2:57 PM EDT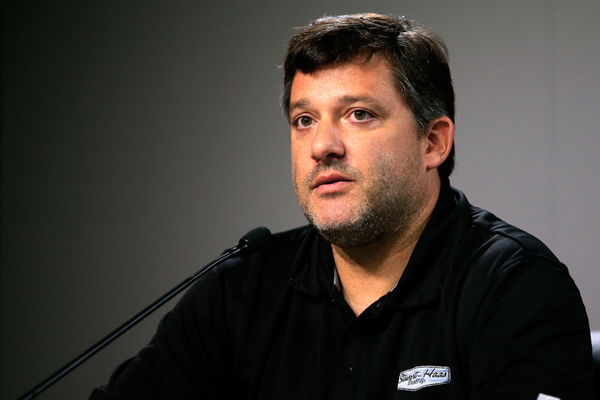 When it comes to ranking athletes, almost every fan has a different person at the top of their list. Plus, everyone's excited to know others' favorite athletes. With that in mind, have you ever wondered who could be the greatest racers of all time according to the former NASCAR Cup Series champion and the legend of the sport? This is the Golden question to which everyone wants the answer to.
In a recent interview, Tony Stewart opened up about his 'Mount Rushmore.' At first, he was quite confused by the host's question. But then the host helped him understand by broadening the horizon to all the racers. Talking about his favorite four names, or rather faces, Tony revealed two are from NASCAR, one is from NHRA, and one is from F1.
Who all race care drivers make up Tony Stewart's Mount Rushmore?
ADVERTISEMENT
Article continues below this ad
During a recent episode of 'Bubba the Love Sponge Show,' All the hosts were discussing the greatest racers of all time with Tony. The host asks Tony, "what's your Mount Rushmore of racing?" to which Stewart replies, "well, which division?" 
The names of racers were not limited to NASCAR, which made things tough for Tony. Tony started with, "the first two, they're no brainers, you'd have to put A. J. Foyt and Mario Andretti." Tony joked that he had to put A, J. Foyt first, otherwise he wouldn't even want to be on that list.
The host put forth, "if AJ hears it, he'll try to beat you up?" to which Tony replied, "exactly!" 
Going further, Tony revealed the third racer, John Force, an NHRA driver, who is one of the best drag racers in the sport. When it was time to reveal the final entity, Tony found it really difficult. He said, "this is where it gets really hard."
Watch This Story: Tony Stewart masterstroke leads to "unexpected as f**k" Brad Keselowski – Hailie Deegan announcement
Brian suggested that Tony should think about himself a bit when he got stuck on the final name. Whereas, Tony thought about Dale Earnhardt Sr., Jimmie Johnson, and Richard Petty. Brian gave a heads-up to Tony by asking him to name one driver from F1.
Who is the fourth Rushmore for Stewart?
It's really weird for the fans to hear a NASCAR driver say an F1 racer's name, as these sports are poles apart. But it seems that Tony chose his final racer from F1 pretty quickly. After a quick discussion, they arrived at the fourth Rushmore, where Tony got stuck between many racers.
ADVERTISEMENT
Article continues below this ad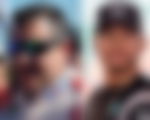 It was until the host asked, "how about one of the F1 guys?"
Hearing this, Brian instantly exclaimed, "if you're gonna pick anybody from Formula 1, it's gotta be Lewis Hamilton." This seemed a bit odd coming out from a NASCAR champion.
ADVERTISEMENT
Article continues below this ad
The list seemed to be long. However, after a lot of struggles, Tony managed to scoop out his Mount Rushmore. Does his choice match yours? Let us know.
Edited By: Ranvijay Singh