"I Used to Love…"—F1 Legend Jenson Button Names the 4 Icons That Influenced His NASCAR Debut
Published 03/12/2023, 10:01 AM EDT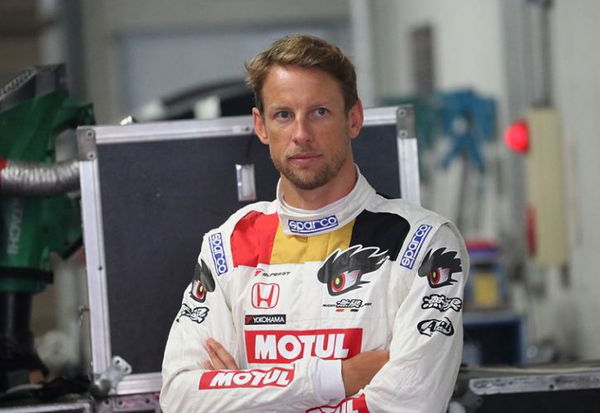 Sportspersons love challenges. But can one opt for a different sport altogether just to face new challenges? There have been several racers in the past who have experimented with different racing categories. But only few have dared to switch between two motorsports as poles apart as F1 and NASCAR. Jenson Button is the latest. Despite racing in F1 for the bulk of his career, he is all set to participate in NASCAR Cup Series this year.
The 2009 F1 world champion recently opened up about the kind of exposure to NASCAR he has had since childhood. During a recent interview with NASCAR Race Hub, he also revealed a few details about his motivation to join NASCAR.
What was Jenson's motivation behind joining NASCAR?
ADVERTISEMENT
Article continues below this ad
Jenson's thirst for challenges, as a former F1 world champion, is unquenchable. His motivation to join NASCAR took root in 2016 when he retired from F1 after completing 17 glorious years. Wouldn't it be odd if we stop becoming who we are? The former F1 world champion agrees with it when he said, "I think of myself as a racing driver, not just an F1 driver."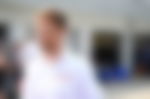 "I know the level in the Cup Series, it's staggeringly good," he added while mentioning his thirst for challenges.
Citing the most important reason behind joining NASCAR, he said, "the sport [F1], I love, but it got to a point where I wasn't learning anything new. And I wanted to try different things."
"I raced in Japan in Super GT, which is super competitive, I've raced in Le Mans, I've done some trophy truck racing […] And I would love to try a stock car," he added.
The motivation behind his NASCAR Cup Series debut is surely the thirst for challenge. But his association with the sport is certainly not new. He made acquaintance with NASCAR two decades ago because of his dad, John Button.
Jenson's decades-long exposure to NASCAR
ADVERTISEMENT
Article continues below this ad
NASCAR is not novel to Jenson. He started watching NASCAR races with his dad and has been doing so for a couple of decades. He even mentioned, "I used to love Dale Earnhardt [Sr], and Tony [Stewart], Jeff [Gordon], and Jimmie [Johnson] as well."
ADVERTISEMENT
Article continues below this ad
Having watched so many races over the years, NASCAR is pretty comprehensible to him. And his experience as a former F1 world champion will bring something new to the table. As fans, we can wait in anticipation of how the race at the Circuit of the Americas pans out for him. In Button's words, "this is such a challenge for me but it's so exciting."
Watch This story: Dale Earnhardt Jr reacts as Denny Hamlin hits the top 5 list on debut despite suffering from pain & injury
Edited By: Nischal Kandpal