"If I Could Race in Formula 1…": Kyle Larson Reveals His True Dream Days After Zak Brown's Indy500 Announcement
Published 01/26/2023, 8:04 AM EST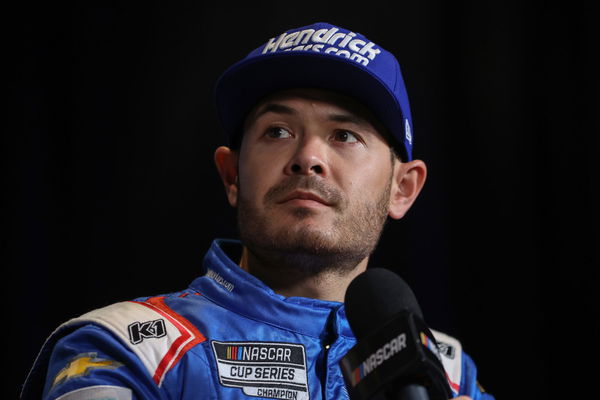 When it comes to NASCAR, Kyle Larson knows what he is doing. He has been an exceptional driver over the years, winning multiple races as well as a championship back in 2021. However, NASCAR Cup Series isn't where his ambitions end. In fact, Larson seems to be more interested in open-wheel racing. Moreover, it's not just IndyCar that he is dreaming about, it's something more. In fact, he is thinking about Formula 1.
It was just weeks ago when Larson announced that he would be racing a doubleheader with the Indy500 and the Coca-Cola 600. He would be driving for the Arrow McLaren IndyCar team. Given that opportunity, Larson is now trying to "wager" his way with McLaren CEO Zak Brown for an F1 test. During a recent podcast, Larson apparently mentioned his intent to be able to test a Formula 1 car.
What did Kyle Larson say during the podcast?
ADVERTISEMENT
Article continues below this ad
During a podcast with The Race Larson said, "I would love to [test an F1 car] I just haven't mentioned anything to him yet. But yeah, maybe that's something I have to wager, I guess, to him but that would be so cool if I could get the chance to just test an F1 car."
Furthermore, he also mentioned that at the moment he wasn't looking toward asking Brown about a test. Instead, he was more interested to get himself passes for the upcoming Las Vegas Grand Prix. However, Larson was not limiting himself to just a test with the team. In fact, he had more ambitions besides that.
Larson dreams of driving in Formula 1
ADVERTISEMENT
Article continues below this ad
Aside from the dreams to ask Zak Brown for an F1 test, he also thinks he may be able to race in Formula 1 one day. Though all of this is hypothetical in nature, there's nothing wrong with having such a desire. For all we know, he might even get such an opportunity, though it would not be an easy task.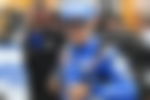 During the same podcast he also mentioned, "But honestly if I could race in Formula 1 someday that would be unbelievable. It's probably not realistic but heck, who knows? I mean I would love to and that would be a cool opportunity."
ADVERTISEMENT
Article continues below this ad
Watch This Story: 5 Movies You Can't Miss as a NASCAR Fan
Larson certainly has ambitions other than racing just in NASCAR. Furthermore, his overall versatility to race in almost any form of racing would make him the ideal candidate to do so. However, getting into the F1 grid remains one of the hardest things in the world to pull off. He probably would not be able to achieve it considering his age. But at the end of the day, a dream is a dream. Right?
Edited By: Nischal Kandpal