"It's Not About the Product" – Denny Hamlin Criticizes NASCAR As He Takes a Page From F1's Book
Published 03/17/2023, 11:47 AM EDT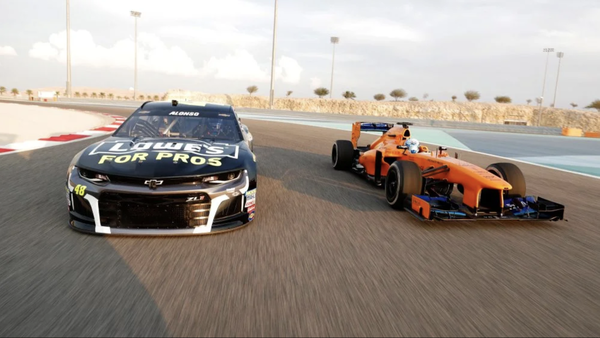 F1 and NASCAR are among the most competitive motorsports in the world, yet they are quite different from each other. F1 has a global fanbase, whereas NASCAR fans are highly concentrated in the United States. But, it looks like F1 drivers have a more enjoyable career than NASCAR drivers.
ADVERTISEMENT
Article continues below this ad
In his latest podcast appearance, Joe Gibbs Racing driver, Denny Hamlin spoke about how F1 racers are enjoying their career and F1 is not a product anymore that runs in the market. He also talked about NASCAR in the same context and stressed NASCAR to take a page from F1's book.
Here is what NASCAR should learn from F1 as per Denny Hamlin
ADVERTISEMENT
Article continues below this ad
During an episode of 'Dirty Mo Media', Hamlin discussed how F1 is different from NASCAR as per fans. He believed that it will be as easy as a one-word description. He said, "I want to go on social media and understand race fans' pulse. I want to say, in one word, describe F1. In one word, describe NASCAR, just to see people's gut reaction to it."
Denny believed that F1 is more of an event than a product. He said, "F1 is doing, and that is making it more about the event and not as much about the actual race." He revealed one thing he would like NASCAR to do that F1 does.
And this is having more pre-race parties.
 

View this post on Instagram

 
The No. 11 Camry driver disclosed that in NASCAR, they just show up and race after warming up the car for a couple of minutes. There is not much to say about the sport as an event. He even mentioned a party at Daytona and told that it was more of an industrial party than an actual pre-race party.
"Have something to where, it brings a little more black tie to the weekend versus, you know, what we currently have," he said while expressing his want to see NASCAR as a Super Bowl-esque event, full of performances and other entertainment.
While talking about F1 being more of an event than a sport, Hamlin said, "it's not about the product, it appears. Right. It's just about everything else."
In the same podcast, Denny explained how NASCAR is becoming like F1 by taking some bold decisions. 
How is NASCAR becoming like F1?
ADVERTISEMENT
Article continues below this ad
NASCAR is more of a sport than an event. It starts with a quick warm-up and after a few hours, the race ends. The viewers sit and watch the race and that's pretty much it. But recently, there have been a few major developments in NASCAR that are boosting its popularity to the masses.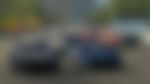 Denny mentioned how NASCAR is upgrading itself and becoming like F1. He stated the example of the Chicago Street Race. He said, "if you look, it's going have a very F1 feel to it." The JGR driver said this because it seems more like an event to him than a product, which it is. It will have live performances by worldwide top artists, accommodation, and other luxury facilities for its fans.
ADVERTISEMENT
Article continues below this ad
Watch This Story: Denny Hamlin slams cancel culture after Ex-NASCAR driver pointed out the Dale Sr. hypocrisy in Ross Chastain controversy
NASCAR might be late in growing its popularity, but the passion fans have for the sport can help it spread across nations swiftly. By making it more of an event than a product, NASCAR may not have problems finding sponsorships, which is definitely a win-win situation.
Edited By: Ranvijay Singh