When NASCAR Great Jeff Gordon and F1 Legend Michael Schumacher Almost Raced against Each Other
Published 12/05/2020, 5:00 AM EST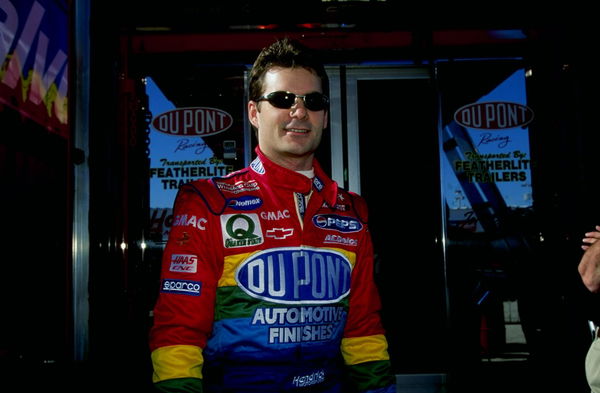 ---
---
Back in the early 2000s, NASCAR superstar Jeff Gordon and F1 superstar Michael Schumacher were some of the biggest names in racing. Apparently, fans almost got a chance to witness the two racing giants go head-to-head in Paris, around December 2004. Sadly, a nasty bout of the flu sidelined Gordon and fans were denied an epic race.
ADVERTISEMENT
Article continues below this ad
The best part was that both drivers would've been in equal machinery at the Race of Champions in Paris. Normally, drivers of similar nationalities team up to compete in the Nations' Cup and an individual competition. Apparently, Jeff Gordon and Jimmie Johnson returned to the competition after winning in 2002.
However, Germany entered a new challenger, a certain Michael Schumacher. To keep fans frothing at the mouth, reports suggested that Gordon and Schumacher would square off during the Nations' Cup.
ADVERTISEMENT
Article continues below this ad
"The fact that he's going to be there is great," Gordon said. "I had a chance to meet him earlier this year in Barcelona when Jimmie and I went to the F1 race there. He asked me when I was going to come to F1 and I said as soon as he retired."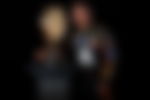 Why NASCAR legend Gordon could not make it to the race
Truthfully speaking, the American contingent went through a lot of hurdles ahead of the Race of Champions. There was also a bit of a clash between the ROC and the NASCAR Awards Banquet. Owing to this, Gordon and Johnson had to bail out as soon as possible and immediately fly to Paris.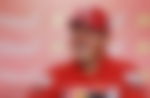 Unfortunately, Gordon never made it onto the plane. Apparently, he was hospitalized after a bout of flu. Jeff Gordon skipped most of the banquet and was forced to withdraw from the competition. In light of this, Casey Mears took his place at the last moment. Luckily, Mears had some pedigree in the ROC, having competed a year earlier.
ADVERTISEMENT
Article continues below this ad
In the event sequence, Jimmie Johnson was fighting in the rally portion. As a result, he would not face Schumacher at all. Sadly, Mears did not get to square off against the F1 legend either.
Team USA lost to Team Great Britain in the quarterfinals. Johnson lost to rally legend Colin McRae and Mears split race wins with David Coulthard. Meanwhile, Germany lost to Brazilian duo Felipe Massa and Tony Kanaan.
Although Jeff Gordon returned to the ROC in 2005, he never faced Schumacher. This was because it was his last time in the iconic motorsport event. At least Johnson counted himself lucky to face Schumacher in 2007, despite losing.
ADVERTISEMENT
Article continues below this ad