Famous Comedian Believes "You Can Drive for Any NASCAR Team" if You Can Successfully Pull This Off
Published 01/25/2023, 3:16 AM EST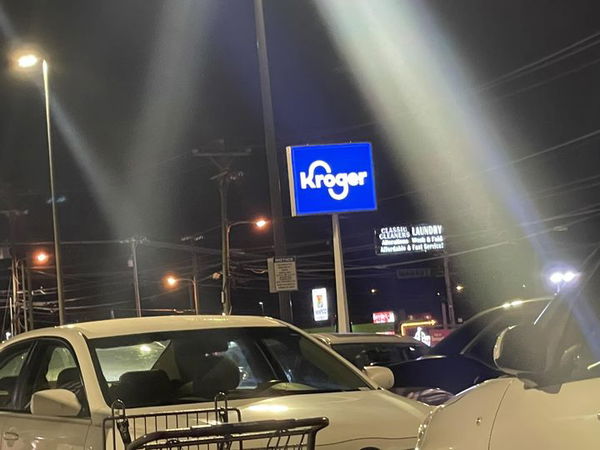 Entering the high-octane world of NASCAR is not for the faint of heart. It takes a rare combination of grit, skill, and determination in order to rise above the thousands of aspiring drivers vying for a chance to compete on the biggest stage in motorsports. However, a comedian thinks they have found the perfect formula for anyone to get into a NASCAR team.
Perhaps not literally, but rather as a light-hearted humorous take on a certain challenge they faced. A fan on social media recently spoke about how navigating safely out of a certain parking lot should be enough merit for some teams to consider taking them as a driver.
ADVERTISEMENT
Article continues below this ad
The fan said this about maneuvering through the parking lot
In his post, Joe Dubin mentioned, "Have said this before and will say it again. If you can successfully navigate the parking lot at the Donelson Kroger and not hit a multitude of cars OR get hit, you can drive for any NASCAR team. Any. NASCAR. Team."
He seemed pretty adamant about it too, emphasizing that it could literally be "any" NASCAR team. However, it was all in humor. After all, is a comedian and media personality at heart. But in the real world, having this skill, although praiseworthy, might not be enough to get admission to the top flight of motorsports in America.
ADVERTISEMENT
Article continues below this ad
So how hard is it to make it into NASCAR for real?
Humor aside, the road to becoming a professional race car driver is a long and challenging one. Drivers typically begin their journey in lower-level racing series—usually at a very early age. If they can acquire the skill set and are consistent, they can grade up to the NASCAR Truck Series and the Xfinity Series. These series serve as a proving ground for young drivers where they can further develop their skills and gain experience racing on a variety of tracks.
As they progress through these levels, drivers must consistently perform well and catch the attention of team owners and sponsors. Once they have proven themselves in the lower levels, and have the support of a team and sponsors, they can then make the leap to the NASCAR Cup Series.
ADVERTISEMENT
Article continues below this ad
WATCH THIS STORY: "Love This Idea"—Fans Demand NASCAR Brings Back Tradition From the "Good Old Days"
However, it is important to note that even reaching the lower tiers is no easy task. Drivers must have a strong background in racing and must be able to consistently perform well in lower-level competitions. They must also have the support of a team, sponsors, and financial backing to even have an outside chance to reach the Cup level. In short, the journey to becoming a NASCAR Cup Series driver is a long, challenging, and competitive one. But for those who have the talent, determination, and resources, the rewards can be immense.
Edited By: Nischal Kandpal