Fan Guide: Here's What You Should Know Before Attending the Talladega GEICO 500 NASCAR Cup Race
Published 04/23/2021, 2:05 PM EDT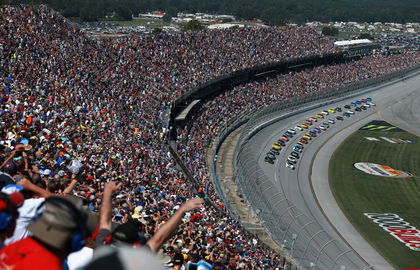 ---
---
The 2021 NASCAR Cup Series GEICO 500 at the Talladega Superspeedway is just a couple of days away. On this occasion, a limited number of fans are allowed to attend the race. Of course, everyone is still in the grip of the COVID-19 pandemic, so there are heavy restrictions on fan attendance. With the number of global cases ever increasing, despite the presence of a vaccine, the state of Alabama is not taking chances.
ADVERTISEMENT
Article continues below this ad
First and foremost, there will be limited and reduced seating capacity on the frontstretch. The primary objective of this is to maintain social distancing. Secondly, all guests will mandatorily bring and wear face masks while they are at the venue. Additionally, all guests will be designated specific parking areas, largely to adhere to social distancing regulations.
Another rule revolves around introducing staggered entry into the venue. The idea is to minimize large concentrations of personnel or guests when entering the premises. Obviously, every attendee will be screened at the entrance. The idea is to check for potential COVID-19-like symptoms and/or exposure to the virus.
ADVERTISEMENT
Article continues below this ad
What other measures are in place ahead of the NASCAR GEICO 500 at Talladega?
Other important measures include several handwashing and hand sanitizing stations. They will all be scattered throughout the Talladega Superspeedway venue. Aside from that, there is a dedicated "Clean Team" of staff who are on standby to help clean or disinfect guests at all times.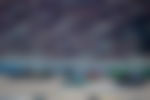 It is worth mentioning that guest will have to bring their own masks. However, the Talladega Superspeedway authorities do have a collection of masks on standby, in case of emergencies.
ADVERTISEMENT
Article continues below this ad
Another measure includes limiting the use of the O.V. Hill South Tower Extension elevator. The elevators are reserved solely for competition-essential personnel for the 2021 GEICO 500.
Finally, a section of the infield will be exclusively accessible to competition-essential personnel. There are also a limited number of people who can tailgate. Furthermore, the circuit authorities forbid large gatherings on the premises.
ADVERTISEMENT
Article continues below this ad