Fans Go Berserk as NASCAR's Greatest Conman, Who Drove With Dale Earnhardt, Breaks His Silence After 40 Years
Published 05/01/2022, 1:00 PM EDT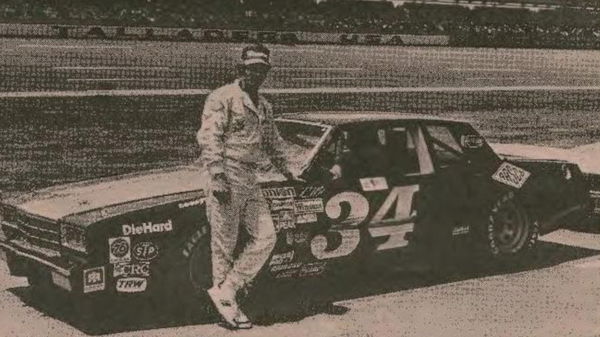 40 years ago, a NASCAR legend was born, though it was for a completely different reason. LW Wright will be an unfortunately familiar name in NASCAR because he successfully conned his way into a team. After competing in just one race, he practically disappeared off the face of the map.
Now, after 40 years, he has finally been coaxed out of hiding in his first-ever interview. Naturally, the fans went berserk at the confirmation of the urban legend.
ADVERTISEMENT
Article continues below this ad
Sterling Marlin can finally get his money back

— Anthony Kernich (@AntJKernich) April 29, 2022
Recently, The Scene Vault podcast posted a teaser clip of his interview. He said, "If you could find somebody that said that I owed them $30,000, you tell it to my face. I won't say who they are and I won't know how to come about. If that makes them stutter, you know what I'm talking about."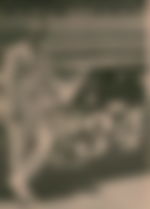 How did he manage to sneak onto the NASCAR grid?
As it turned out, he managed to convince a marketing agency that he was an experienced driver for Music City Racing. Soon, he bought a race car from Sterling Marlin, who served as his crew chief. Obviously, NASCAR drivers needed a license to compete and Wright did not have one.
Once again, he put on his best impression and somehow sold the lie to NASCAR. His next test was qualifying for the Winston 500 at Talladega. So many things could have gone wrong and he could have been caught, yet he managed to qualify and keep up the charade.
Ladies and gentleman, we got him

— Kevin Corbat (@WestMiMoron) April 29, 2022
And to think I was excited when the Bill Gardner episodes came out. This is an whole other level or NASCAR history right here. Take my money, PLEASE!!!!!!!!!!!

— Fred Petke (@FredPetke) April 29, 2022
However, qualifying was one thing, but the race was a completely different kettle of fish. His dream of battling with legends like Dale Earnhardt and Richard Petty ended after a paltry 13 laps. This was because he received a black flag for posing a threat to other drivers on track. Eventually, NASCAR realized that he played them and were baying for blood.
WATCH STORY: Dale Earnhardt Jr Argues 2-Time Indy 500 Winner Al Unser Jr Is Still His Hero Despite His Heart-Rending Revelation
ADVERTISEMENT
Article continues below this ad
Go Rick Go!! This is the biggest cold case in NASCAR history and you cracked it.

— Boo Carlisle (@BooCarlisle) April 29, 2022
ADVERTISEMENT
Article continues below this ad
The next race of the season was Nashville, but he never turned up. Wright practically performed a Houdini and disappeared off the face of the earth. NASCAR was so mad that they resorted to arrest warrants, and the marketing agency even hired a private investigator. Unfortunately for them, the case soon grew cold and LW Wright faded off and cemented his status as an urban myth.