Fans Provide a Counter Argument for Bubba Wallace's Allegedly Inappropriate Act Towards Danica Patrick in Phoenix
Published 03/13/2023, 8:50 AM EDT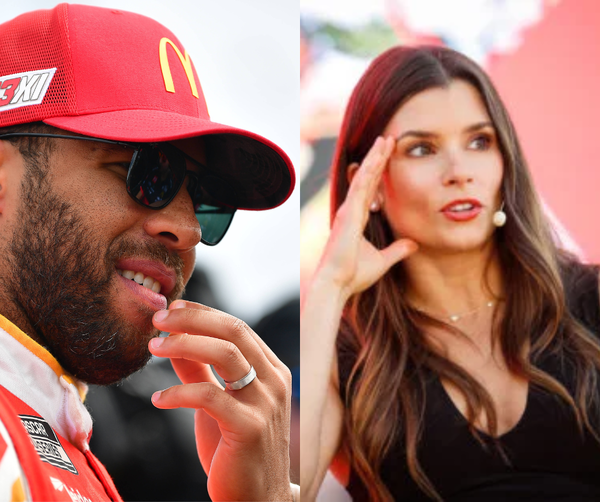 Is it really what they are saying it is? While being interviewed by Fox announcers Chris Myers, Clint Bowyer, and Danica Patrick, 23 XI Racing driver, Bubba Wallace, was accused of acting inappropriately by some NASCAR fans.
At the end of the interview with Fox, Wallace patted announcer, Danica Patrick, on the back. Then, he shook hands with her co-host, Clint Bowyer. However, after that, Wallace reached behind Patrick's back quickly and it seemed like Patrick's hand got hooked with Wallace's when he was taking it back.
ADVERTISEMENT
Article continues below this ad
And this left a lot of NASCAR fans wondering about what might have happened.
NASCAR fans react to Bubba Wallace and Danica Patrick's interaction
A few NASCAR fans saw this as an inappropriate advance from Wallace and accused him of pinching Patrick's behind.
Did Bubba Wallace just pinch Danica Patrick's butt?

— george Leondires (@LeondiresGeorge) March 12, 2023
@EricEstepp17 Hey Eric, what are your thoughts on Bubba Wallace's behavior pre race with Danica Patrick. Seemed to be very inappropriate.

— Nick (@Blazersfan247) March 13, 2023
That'll be a human resources visit Monday.

— Bernard Scott (@bernardscott3) March 12, 2023
On the other hand, some Twitter users defended the driver's actions. A Twitter user explained that based on the video, it seemed like the 23XI Racing driver was actually adjusting Patrick's mike.
Whereas, another one joked that he probably unplugged her earpiece.
looked like he was grabbing her mic & headphone controller.

— DWL 1975 (@lau01975) March 13, 2023
He probably unplugged her earpiece

— Brofucius (@BrofuciusVP) March 13, 2023
You will find anything to hate on the guy. If he was white? You wouldn't say shit!..

— PJArtistics (@pj_artistics) March 12, 2023
Although it is a bit unclear what happened between Patrick and Wallace at Phoenix, NASCAR fans are still intrigued about what Patrick thinks about the incident.
How did Danica Patrick react to Bubba Wallace's actions?
On Sunday, former NASCAR driver, Danica Patrick, was completing her two-race run as a guest announcer for Fox. Prior to Phoenix Raceway, Patrick was seen hosting the Las Vegas race last Sunday.
ADVERTISEMENT
Article continues below this ad
Although things do look quite confusing (and even inappropriate for some) from the angle it has been shot, many fans on Twitter continue to argue that Wallace was actually repositioning something on Patrick's back. Since neither of the drivers has provided any comments on the topic yet, maybe it's true that nothing actually happened.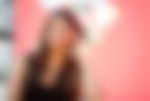 Based on her reactions in the video, the 2008 Indy Japan 300 winner looked a bit stunned initially. However, Patrick's smile and the fact that she quickly resumed her announcing duties might be an indication that nothing inappropriate transpired.
ADVERTISEMENT
Article continues below this ad
What do you think actually happened? Let us know in the comments below.
WATCH THIS STORY: "Should Wear Sponsor Jackets Like NASCAR Drivers, So We Know Who Owns Them" – Danica Patrick Takes a Dig at Scientists
Edited By: Nischal Kandpal