Brad Keselowski reigned supreme at the New Hampshire Motor Speedway on Sunday as he won the third NASCAR Cup Series race of the season.
The talk leading up to the race was dominated by Denny Hamlin and Kevin Harvick, but Keselowski showed his class and skills.
Hamlin continued to show his fine form as he went neck-to-neck with Brad Keselowski. The two drivers led for 276 Laps of the 301-lap race.
Keselowski had the lead for 184 laps throughout the race while Hamlin held the lead for 92 laps. Martin Truex Jr., Joey Logano, and Kevin Harvick completed the Top-5.
Retweet to congratulate Brad @keselowski on his third win of 2020!

New Hampshire results» https://t.co/Hudk99WvTz pic.twitter.com/ijg7dZ6bse

— FOX: NASCAR (@NASCARONFOX) August 2, 2020
Fans witness the action at New Hampshire Motor Speedway
Almost 12,000 fans were present at the New Hampshire Motor Speedway on Sunday and witnessed a great battle between the two drivers.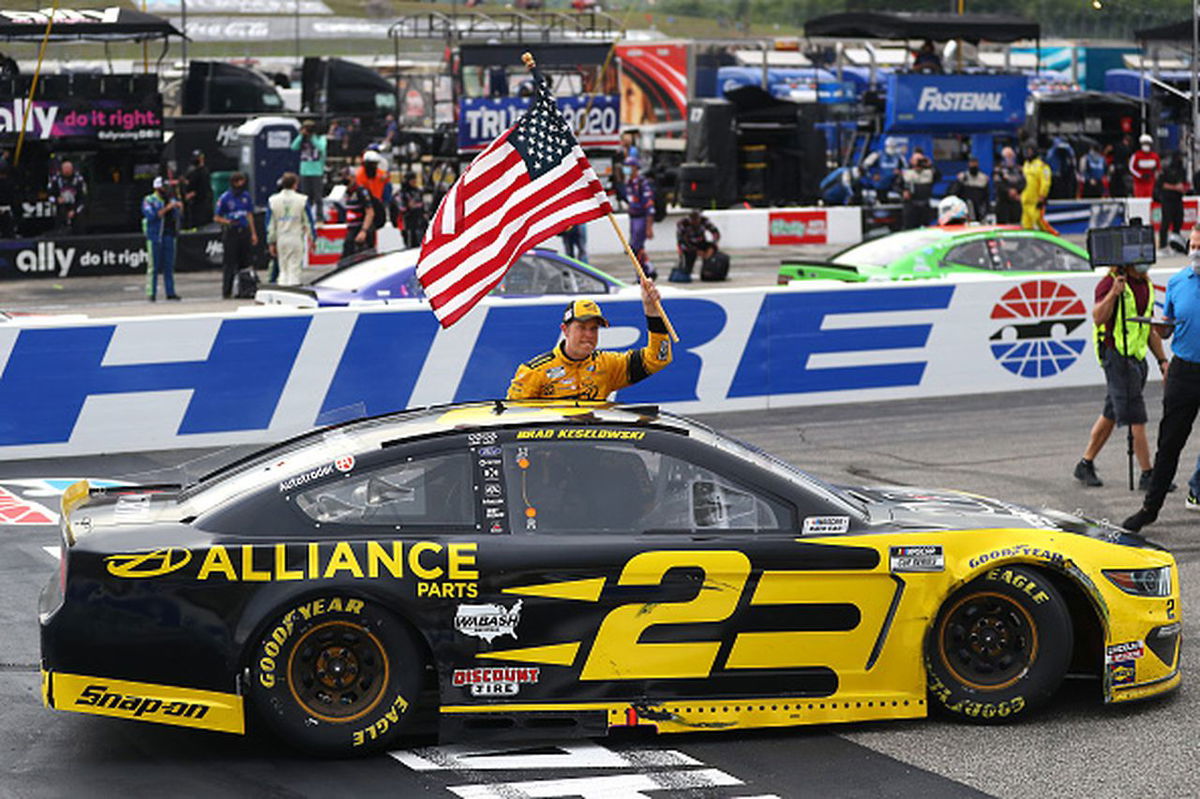 "We've had a lot of great races this year with the 2 car, but we just hadn't really gone out and kind of dominated a race," Keselowski told NBCSN after the race.
"I was talking to (crew chief) Jeremy Bullins and that's what we need to get to that next level. We're right there, we need to go out and just dominate a race and that's what today was for us," he added.
"It's so great to be racing in front of fans again. It feels like forever, so welcome back, guys," Keselowski further said.
Keselowski has won at least three races for a fifth straight season and eighth such season overall.
High-quality racing between Brad Keselowski and Denny Hamlin
Speaking to NBCSN after the race, Hamlin credited Keselowski and also spoke about the great battle he had with him on the day.
"We just kind of were second there to the 2 (Keselowski). We could really do well on restarts and we were going back-and-forth. Wow, that was some really, really good short track racing there," Hamlin said.
"Hopefully, the fans liked what they saw there with me and the 2 for most of the day. Some great side-by-side racing. We treated each other fair, and it's good that we got one-two out of it," he added.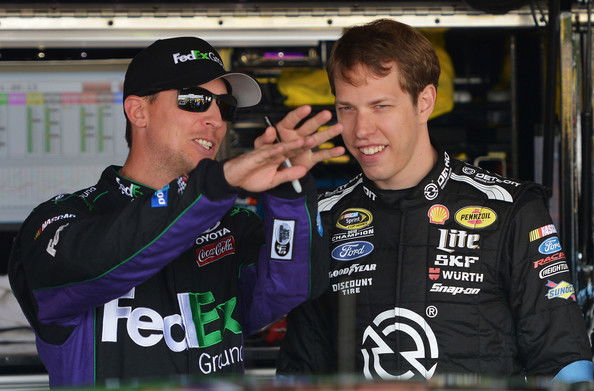 Even during the race, with about 70 laps left, Hamlin was heard saying on his team radio – "This is awesome racing".
Keselowski echoed Hamlin's thoughts about the quality of racing.
"I thought we put on a great race. I was really proud of it. Proud of it for our sport and for our team. Proud for our sport because we got away from rules that didn't make for good races and we went to rules that I think made for good driver battles.
"Denny and I had a heck of a driver battle," Keselowski expressed.
SOURCE- NBC Sports, FOX: NASCAR- Twitter