"Feels Like a Win" – Kyle Larson on His Hard-Fought Top-5 Finish in Martinsville NASCAR Cup Race
Published 04/12/2021, 9:45 AM EDT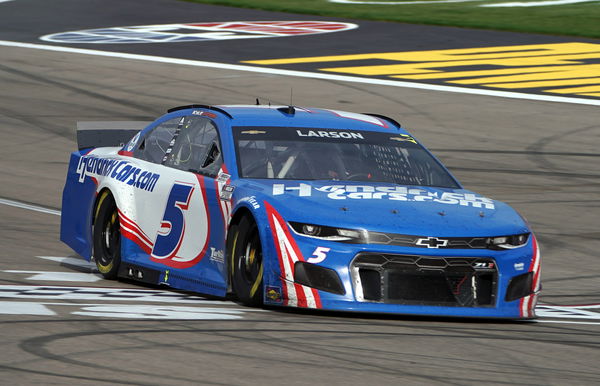 ---
---
Kyle Larson gave his fans another glimpse of the confidence he is currently enjoying in the NASCAR Cup Series. He has, without a doubt, been one of the best drivers through the first eight races this season, and his Hendrick Motorsports car has some serious speed.
ADVERTISEMENT
Article continues below this ad
He finished fifth at Martinsville Speedway on Sunday, a track where he had only one top-5 finish in his entire Cup Series career so far, since 2013.
However, since settling into the Hendrick Motorsports car, Larson has been able to do well in races where he traditionally struggled. Martinsville was a big example of the same, and he felt like a winner on Sunday after the result, on a track he termed his 'worst'.
ADVERTISEMENT
Article continues below this ad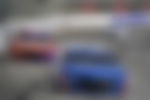 "To get a top-five here at probably, by far, my worst race track feels like a win," Larson said after the race.
Kyle Larson opens up on the positives from the Martinsville race
He looked back on his run through the 500 laps at the short track. Larson felt most vulnerable on the restarts, which were in abundance throughout the race due to a high number of cautions.
"Yeah, definitely the restarts were crazy. I didn't have the best balance on the restarts and that made it even a little crazier for me because I was kind of on defense, I felt like, most of the time. Even when I was on offense, I was kind of on-edge," Larson explained.
However, into the run, he felt like he settled in very well and was one of the best cars on the day on the long runs.
"But after we would get 15 to 20 laps in, I actually felt really good. I felt like we were probably a fourth-place car on the long runs, so I was happy about that," he said further.
Massive confidence booster for Larson and the Hendrick team
The No. 5 Hendrick driver started the race in 19th place. However, as he has shown throughout the season so far, Larson took no time in finding his place at the front. By Lap 82, he was already sixth.
ADVERTISEMENT
Article continues below this ad
It was a topsy-turvy race for him post that, with so many cautions and restarts. When it mattered most, Larson made his way back to the front and even challenged teammate Chase Elliott for third towards the end.
Larson is one of the seven different winners this Cup season, with his victory at Las Vegas. With this kind of consistency at all types of tracks, he will certainly press hard for multiple wins this year.
ADVERTISEMENT
Article continues below this ad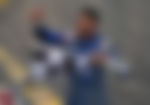 Trending Stories