"Felt Just Normal" – Kyle Larson Shrugs Off Suggestions of 'Rust' After Time Away From NASCAR in 2020
Published 03/05/2021, 12:45 PM EST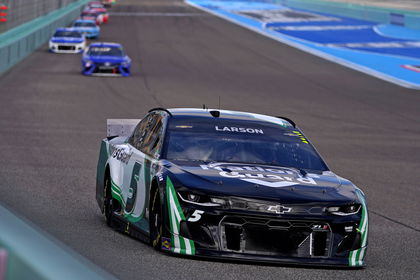 ---
---
In 2020, Kyle Larson got himself in a quisquillian situation. Apparently, he got booted out of the Chip Ganassi team halfway through the season. As it turns out, he got into trouble for unsavory language while in an online race. However, the Asian-American driver did not stay idle during his forced hiatus. Instead, he dabbled in some Late Model racing and Midget car racing.
ADVERTISEMENT
Article continues below this ad
Since then, the driver has been repentant and the Hendrick Motorsports team offered an olive branch. Following the departure of Jimmie Johnson, the outfit felt that he was the perfect choice to fill the void. Of course, there were concerns that his time away from NASCAR could have been a setback. However, Larson insisted that that was not the case.
"I thought there would be cobwebs and rust. But maybe because I raced so much last year in sprint cars and open-wheel cars and dabbled in some Late Model stuff, I felt as fresh as ever in a race car," said Larson. "Your body just gets into a rhythm of even buckling in the car each week. When I got in the car and put my head and neck restraint on and buckling up and all that, everything just felt normal. It didn't feel like I had been out of the car in a long time."
ADVERTISEMENT
Article continues below this ad
What else did Kyle Larson say?
With three races done and dusted, Larson has had a decent start to his season. Aside from a small hiccup at the Daytona road course, the driver has been in fine form. This pretty much put to rest any concerns that the hiatus was detrimental to his form. The best part is that he is well within the Top 10 and there are plenty more races left on the calendar.
ADVERTISEMENT
Article continues below this ad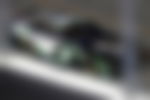 He continued. "Even shifting gears and coming down pit road and stopping on my pit sign and stuff like that, like it's all come natural so far. I don't really feel like I've made any mistakes doing those little things."
Now, the Hendrick Motorsports driver will be looking forward to the Cup race at Las Vegas. He has had a decent run of form at the speedway and will be looking for his first Hendrick win.
ADVERTISEMENT
Article continues below this ad