Female NASCAR Driver Natalie Decker Pulls Out Minutes Before Truck Series Race at Las Vegas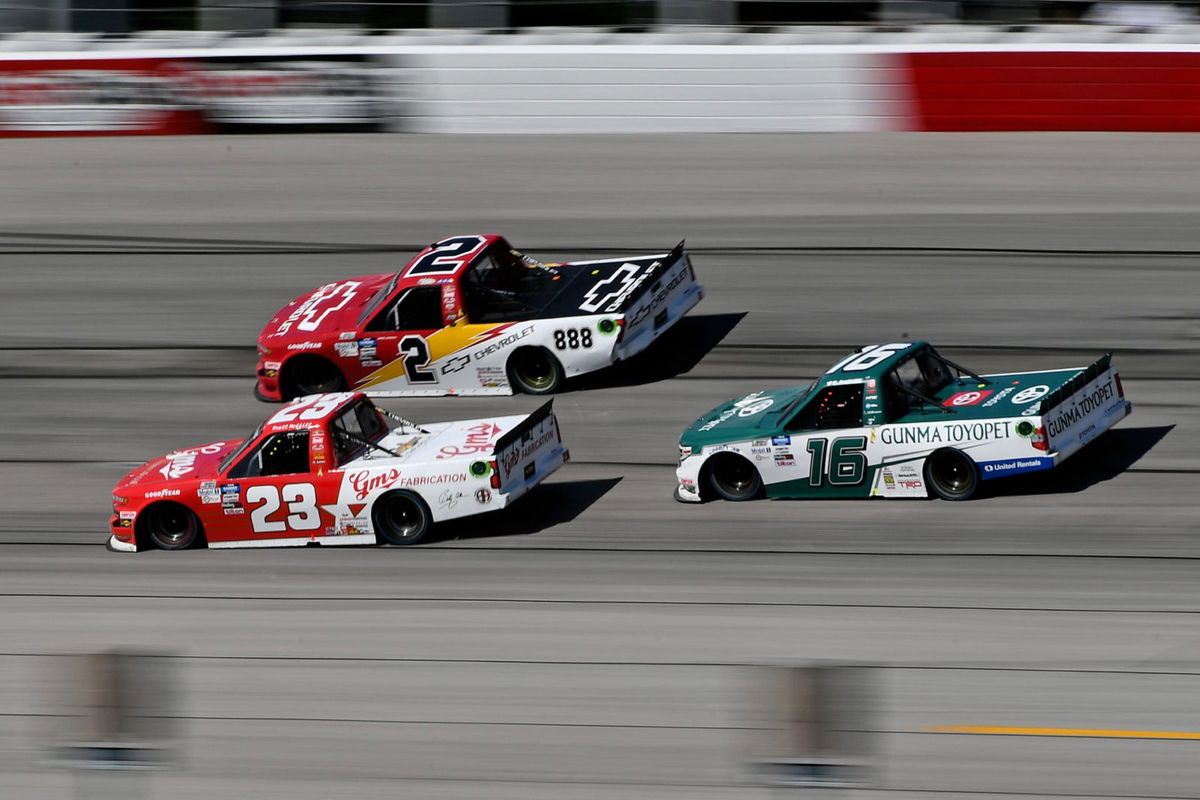 One of NASCAR's female stars, Natalie Decker, was forced to pull out from Friday night's NASCAR Truck Series race, minutes before the race began. Just as the trucks were starting to move out and towards the starting line, Decker's No. 44 truck was being moved back to the garage.
It was later revealed that Decker was not medically cleared to run the race. As a result, NASCAR credited Decker with a last-place finish.
"Natalie Decker won't race tonight. She is not medically cleared to race … She will be credited with a last-place finish."- @BobPockrass pic.twitter.com/YcsvAD52X1

— FOX: NASCAR (@NASCARONFOX) September 26, 2020
FOX Sports' Bob Pockrass tweeted just before the race, "Natalie Decker won't race tonight. She is not medically cleared to race. Will add updates when get them. The truck will not race tonight. She will be credited with a last-place finish."
Sudden withdrawal
Later, during the final stage of the race, NASCAR said that she was released from the infield medical center after treatment. No details were released about the reason for her withdrawal and her treatment.
Natalie Decker drives for Niece Motorsports. Her No. 44 truck cleared pre-race inspection and was placed 23rd on the starting grid. So she was credited with a finish.
Back in June, Decker missed the race at Pocono Raceway as she hospitalized due to bile duct complications. She returned to the racetrack two weeks later at the Kentucky Speedway.
Historic start for Natalie Decker to 2020 NASCAR season
The 23-year-old has already proved her worth in the sport. In the season-opening race at the Daytona International Speedway, Decker finished in fifth place. Consequently etching her name in the history books having bagged the highest finish by a female driver in the Truck Series.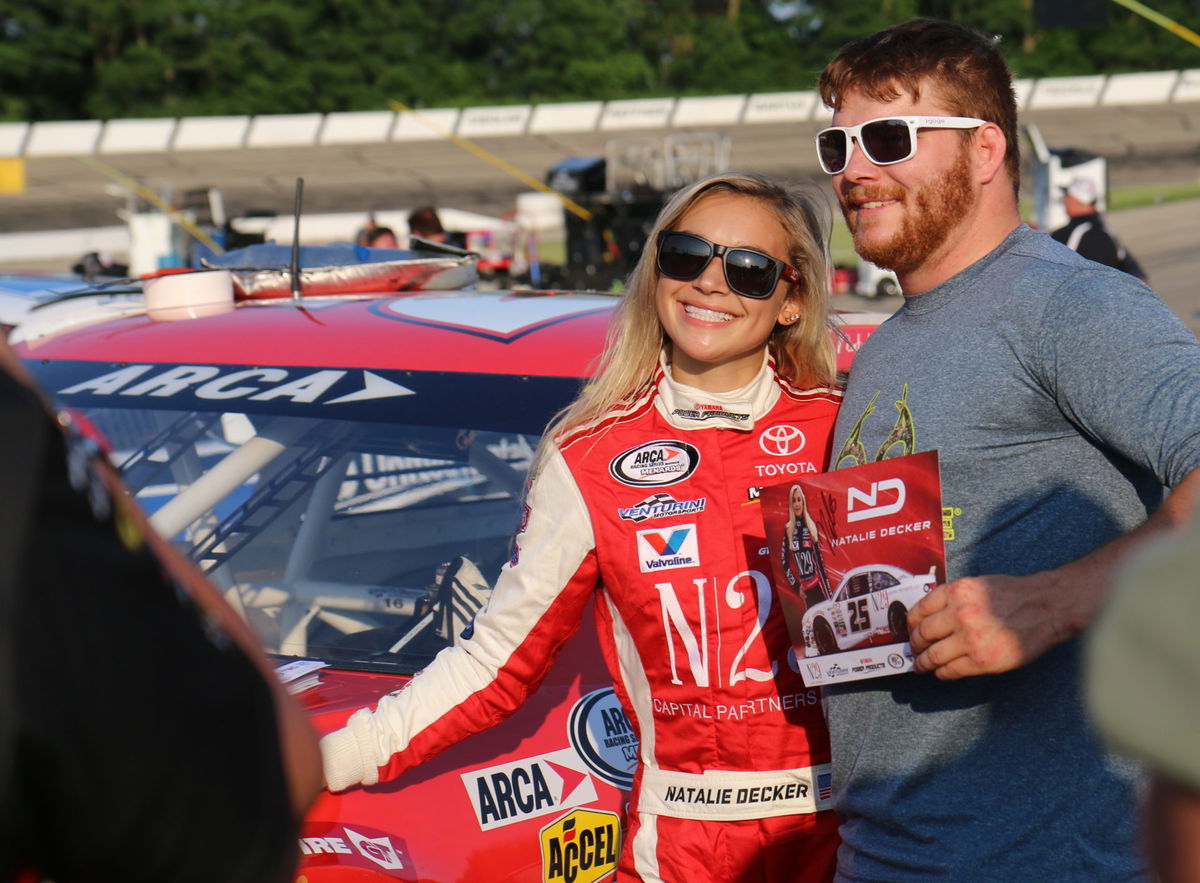 In a recent interview, Decker spoke about her experiences driving in the Truck Series this season and the challenges of the COVID-19 era.
"It's been wonderful, it's been so fun ever since Daytona. It's just different now, though, because of COVID, we don't get that practice. So you all have to work together and really communicate because all you have is the race. So far, it's been going really well," Decker said.
She has not been able to match her Daytona performance in the races that followed and has experienced a topsy-turvy year. With the talent that she has to offer, it will be interesting to see her find her way through the sport in the near future.