"Fighting That Battle" – Jimmie Johnson Reveals How He 'Stood Out Above' NASCAR Competitors
Published 03/29/2021, 10:00 AM EDT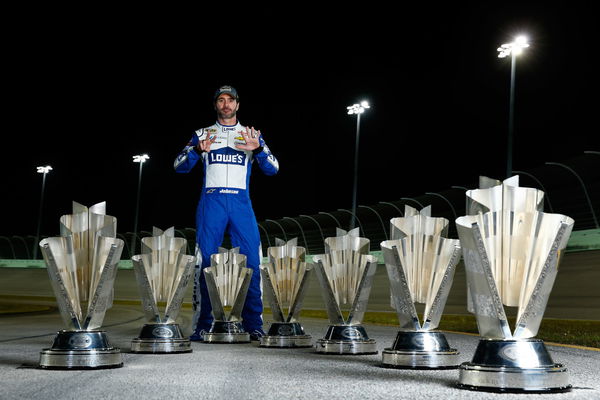 ---
---
Jimmie Johnson created quite the buzz in all his years as a NASCAR driver. What started off as a promising career ended with the retirement of one of the greatest drivers in the history of the sport. Johnson stunned many with his exceptional records and statistics in NASCAR.
ADVERTISEMENT
Article continues below this ad
While he has the company of the two other NASCAR legends in the 'seven-time champions club,' no one quite dominated the sport for a consecutive stretch of years like him. This is evidenced by his mind-boggling run of five straight Cup Series titles from 2006-10.
At the Cup level, the level of competition rises very quickly as only the best compete at the highest level. However, Johnson was still able to find that level of dominance. Over the years, many people have tried to figure out the reason why Johnson was much better than anyone else in his prime.
ADVERTISEMENT
Article continues below this ad
The 45-year-old himself has a rather interesting answer for the same. In a recent interview, the former Hendrick Motorsports driver highlighted his ability to fight against procrastination as a big contributor to his success.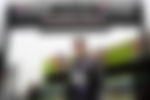 Jimmie Johnson explains the 'key to success' throughout NASCAR career
"It's human nature to procrastinate on things. In my life, it has happened personally and professionally," Johnson said. "Fighting that battle, pushing forward on things, and seeing them through has always felt really good," he added.
Johnson believes the key was not delaying important things he needed to do to rise above the competition. That held true not just in one situation, but at all stages of his illustrious career.
"Specifically with my career, pushing forward on those things has helped me stand out ahead and above competitors around me. If it was getting noticed if it was after I was established and trying to find an advantage to get me to Victory Lane," Johnson said further.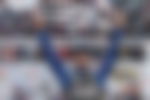 "Very happy with the outcome," says the new IndyCar rookie
Looking back on his NASCAR career, Johnson can say he is proud of his efforts. "It's human nature to have it. But the times I have fought it, I've always been very happy with the outcome," he expressed.
ADVERTISEMENT
Article continues below this ad
Johnson recently bid adieu to the NASCAR scene. However, that willingness to excel urged him to take on a huge challenge at this stage of his life.
Johnson has been busy preparing for his stint in the IndyCar Series, the debut of which is now just weeks away. While he is not setting very high expectations right away, it will be no surprise to see him set the track on fire.
ADVERTISEMENT
Article continues below this ad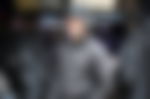 Trending Stories