"First and Last Time" – Hailie Deegan Shares a Hilarious Clip Showing Her Failed Attempt to Sit in an Ice-Bath
Published 08/14/2022, 3:40 PM EDT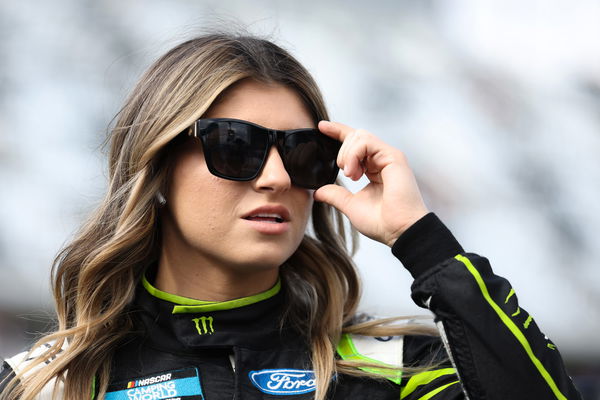 Have you ever tried an ice bath? Apparently, most high-performance athletes do it and it is said to be great for recovery. However, NASCAR Truck Series driver Hailie Deegan might not think of doing it ever again.
ADVERTISEMENT
Article continues below this ad
She recently attempted to take a dip in an ice bath and ended up creating a hilarious video for her fans on social media.
 

View this post on Instagram

 
ADVERTISEMENT
Article continues below this ad
In the video we see Hailie trying to sit in a deep freezer filled with water and ice. She keeps resisting, then finally sits in it, only to scream. One of her friends tells her that she completed a good 25 seconds and urges her to soak in further, also asking her to take deep breaths.
But Deegan refuses and jumps out, claiming that her legs hurt due to the extreme cold.
In the captions Deegan wrote, "First and last time I'll ever be trying a ice bath😂. Anyone who knows me, knows that I hate being cold so this was miserable."
One user in the comments section asked, "Where's the ice??" To which Deegan replied, "it's a deep freezer so the water can stay super cold at all times and not having to put the ice in every time you use it. There is massive 2 foot long icicles in it from freezing over"
While we understand her personal life has been full of fun moments, let us take a look at how her NASCAR Truck career has been going so far.
Hailie Deegan has had a fairly disappointing season in the Truck Series
Deegan would have wished that her 2022 season in the Truck Series would propel her into the Xfinity Series soon, but that does not seem to be the case.
ADVERTISEMENT
Article continues below this ad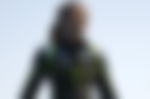 Her highest finish this season was in 10th place at Mid-Ohio. Moreover, she's also been involved in multiple crashes that have even ended her races, although not all of those crashes were her fault.
Deegan is currently seated in 21st on the points table and with just a handful of races remaining this year, she would have to be at the top of her game if she wishes to get a better or at least the same rank as the previous season standing i.e. 17th.
ADVERTISEMENT
Article continues below this ad
Watch This Story: Hailie Deegan Bluntly Admits on Her NASCAR Career I Probably Wouldn't Be in the Ride I'm in Right Now if It Wasn't for Me Doing Social Media
At the moment, she is one of NASCAR's most famous drivers, but we'll have to wait and see if she can prove to her critics and fans that she can win. Let us know what are your thoughts regarding Hailie Deegan. Do you reckon that she could perhaps make it to the Xfinity Series soon if not next year?